Marion City Council reviews hires for Hub Recreation Center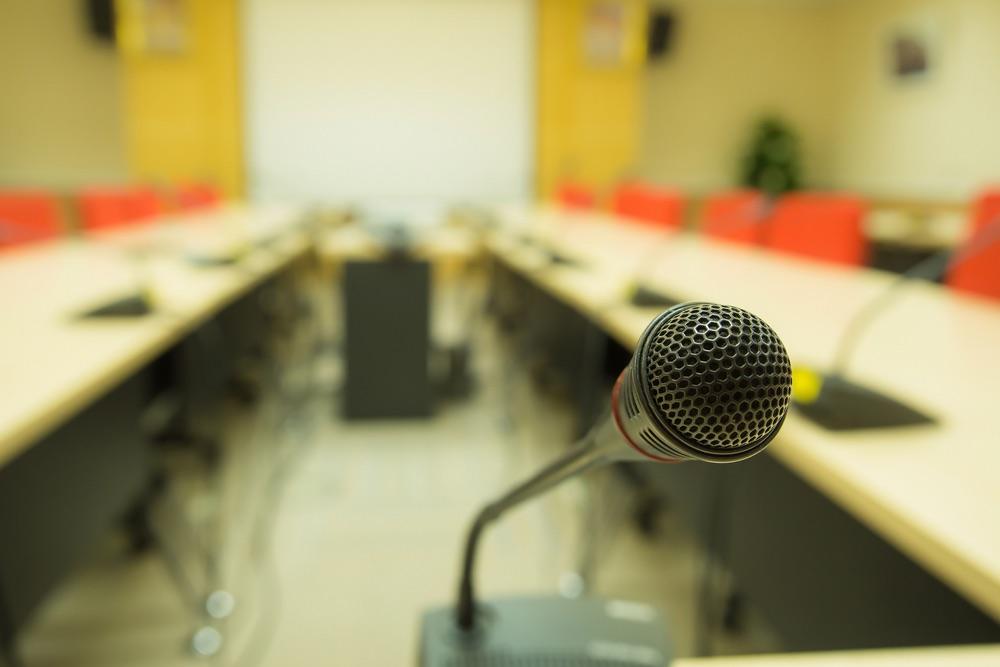 Marion City Council met Monday, June 27.
The Marion City Council includes elect four commissioners and a mayor who are responsible for city management and general functions.
Here is the agenda as provided by Marion:
City of Marion Council Agenda Monday June 27th 2016
CITY OF MARION COUNCIL AGENDA
MONDAY 6:30 P.M.
DATE: June 27, 2016
MEETING TO BE HELD AT CITY HALL
Ordinance 3336
Resolution 2016-17
X REGULAR MEETING ___ __ CONTINUED MEETING
_______SPECIAL MEETING
__X___ ROLL CALL:
___X___ MINUTES: Regular Meeting 06/13/2016, Continued Meeting 06/20/2016 and Special
Meeting 06/20/2016.
__X___ EXECUTIVE SESSION – Real Estate-Personnel-Litigation-Contracts
___X___ EXECUTIVE MINUTES
______ TREASURER'S REPORT:
___X_ APPROVE BILLS
___X__ CONSENT AGENDA:
___X __ PUBLIC COMMENTS:
____ ZONING BOARD
______ COMMISSIONERS REPORTS:
Old BUSINESS:
A.Council approval of Hub Recreation Center drainage and flagpole project:
NEW BUSINESS:
1. Ed Davis – to give information on the September "Veterans on Parade".
2. Approval to purchase from Chemstream Inc. a Webmaster WIND PH Monitoring System with Remote Access Capability, PH Probe, ICX Diaphram Pump at a cost of $7,840.00 for the Sewer Department with the money coming from the Sewer Maintenance budget since the diffusers that were purchased for the aeration basin came in under budget.
3. Approve purchase of a PSAP Command Center package from Spectracom in the amount of $9,750.00. City pays for the unit and will then be reimbursed by the 911-Board.
4. Approval to advertise for bids to remove, clean and replace the original bricks on South Market Street.
5. Ordinance 3335 – An Ordinance prohibiting parking on Calumet Street from Allen Avenue to Hemingway Drive.
6. Council approval to hire Cleta Carter as a Kitchen Substitute on an as needed basis.
7. Council approval of Sarah Wingate as the new Librarian I at $11.00 per hour to fill a vacancy at the Marion Carnegie Library.
8. Council approval of a new job description, Coordinator of Library Services for the Marion Carnegie Library.
9. Approve change order from Skuta Construction for the Marion Water main Replacements Project increase of $13,045.00.
10. Approve the following part time employees at the Hub Recreation Center:
Levi Bryant, Lifeguard II at $9.50 per hour.
Dakotah Quertermous, Membership/Café at $9.00 per hour.
Madelyn Neushwander, Café/Membership at $9.00 per hour.
Abbie Shadowens, Café/Membership at $9.00 per hour.
Matalin Olson, Child Care at $8.25 per hour.
Donna Cislaghi, Child Care at $8.25 per hour.
11. Approve pay Rate Changes for the following Currently employed part-time Hub employees: Taylor Melvin from $8.25 to $9.00 per hour and Peyton Fosse from $8.25 to $9.00 per hour.
12. Approval of moving two current part-time Hub employees to full time Hub employees.
13. Approve hiring David Schwartz as Fitness and Wellness Coordinator to fill vacancy when Colin Fannon leaves.
14. Approve conveyance of property at 111 N. Madison Street to Daniel Tondini.
Want to get notified whenever we write about
Marion City Council
?
Next time we write about Marion City Council, we'll email you a link to the story. You may edit your settings or unsubscribe at any time.
Sign-up for Alerts
Organizations in this Story
More News