New Athens softball star gets ready for next step at SIUE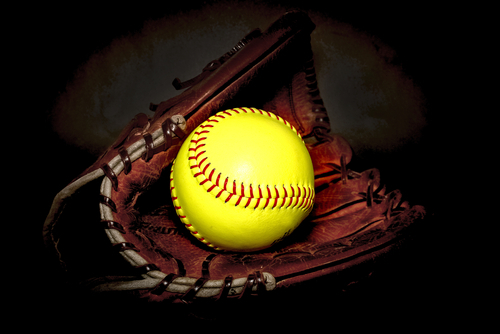 Abby Marlow hasn't had the most relaxing summer vacation, by many people's standards.
The New Athens High School graduate and softball star said that her daily routine consists of hitting, pitching and taking reps on the field. After that, she does workouts assigned by her new coach, Sandy Montgomery of Southern Illinois University-Edwardsville (SIUE), as well as doing a CrossFit program. She's also been playing with the 18U Extreme Elite Gold select softball team, appearing in three tournaments.
"This summer has been all about making my softball skills better and getting stronger," she said.
Marlow comes to SIUE off a stellar, All-State prep softball career. According to siuecougars.com, Marlow posted a 21-4 record with a 1.17 earned-run average and 220 strikeouts in 153 2/3 innings. At the plate, she hit .464 with seven home runs and 30 RBIs. And in March, she earned the national MaxPreps/NFCA Player of the Week award on the strength of two shutouts and a 6-for-8 showing with the bat.
Marlow said she improved from her junior to senior season.
"My biggest improvement was how much stronger I got and how I approached the game mentally," she said. "My junior year I thought that there were so many expectations that I had to fulfill, that is all I thought about. When I took a step back, going into my senior season, I realized that really I was just putting all this pressure on myself, so the game became easier for me. I was playing the game like I know how to and was having fun."
Getting stronger helped, she said. In previous seasons, when she would get a small piece of a pitch, the result often was a pop-out. After increasing her strength, those small pieces turned into extra-base hits. It also helped in other areas of the game.
"With pitching and fielding, I noticed that I wouldn't get tired as the game went on and I was quicker with my feet, even if it was the seventh inning," Marlow said.
All of her work moved her to the cusp of fulfilling a dream: Being a Division I player. Marlow signed with SIUE in November 2015, joining a program that won 43 games last season and claimed the program's first Ohio Valley Conference regular-season title, reports the school's athletic website.
"I did my research and saw that they had a program for my major (exercise science), and the softball team was stellar," she said. "I went on a visit and the campus was awesome, but the softball facilities were even better. Coach Montgomery and (associated head coach Jessica) Jones were so supportive and showed great confidence in me. I met some of the players on the team and they were very welcoming, and I knew that I wanted this college to be my future."
Marlow said it's up in the air what position she will be playing. The coaches have said that players will be wherever they are needed for the team. She said that she thinks she will get to play in the field and also pitch.
"Any way that I can get playing time, I'm happy with," Marlow said.
Move-in day at SIUE is Aug. 18, she said, with meetings and workouts set to start shortly after.
"I cannot wait to get started," she said.
More News