Southeastern Illinois College Board to vote on FY2017 budget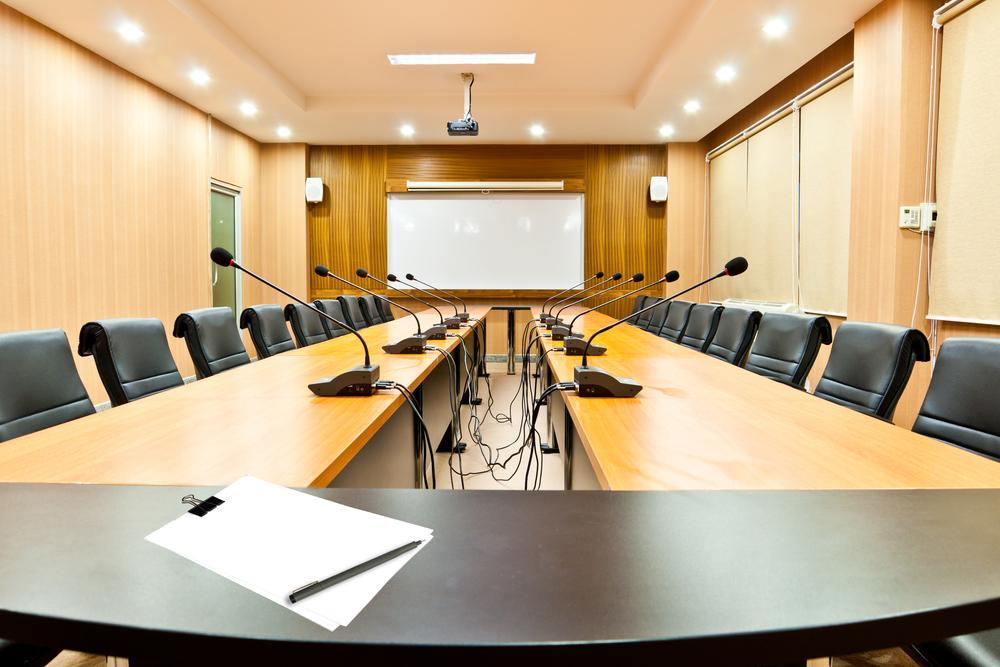 Southeastern Illinois College Board of trustees will meet at 6 p.m. Tuesday, Sept. 20.
Here is the agenda as provided by Southeastern Illinois College:
SOUTHEASTERN ILLINOIS COLLEGE
REGULAR MEETING OF THE BOARD OF TRUSTEES
SEPTEMBER 20, 2016; 6:00 PM
RODNEY J. BRENNER BOARD ROOM
I. Call to Order (York)
II. Roll Call (Potter)
III. Welcome of Guests/Comments (Please Note: Comments from the audience regarding any employee of Southeastern Illinois College must be made in closed session.)
IV. Reports:
A. I.C.C.T.A. (Barbre)
B. S.I.C. Employees (Lewis)
C. President's Report (Rice)
D. Administrative Reports (As Needed)
E. Student Trustee (Fitzpatrick)
V. Approve Consent Agenda: (York) (Roll Call Vote Required)
(Any member may ask for clarification on an item or remove an item from the consent agenda simply by requesting the Chair to do so. Items removed will be discussed and voted upon immediately following passage of the consent agenda.)
A. Approve August 9, 2016 regular and closed session minutes.
B. Destroy tapes of March 2015 closed session.
C. Treasurer's report.
D. Approval of Bills for July 2016.
July 2016 August 2016
Education Fund $ 647,153.55 499,405.14
Building Fund $ 125,937.08 83,800.15
Auxiliary Fund $ 49,658.71 221,872.09
Restricted Purpose Fund $ 49,262.77 55,622.49
Restricted Building Fund $ 131,474.70 207,192.28
Bond & Interest Fund $ 0.00 381,031.25
Working Cash $ 0.00 0.00
Tort Fund $ 264,941.47 72,127.96
Audit Fund $ 0.00 0.00
Activity Trust Fund $ 0.00 572.54
TOTAL ALL FUNDS $ 1,268,428.28 1,521,623.90
Payroll Total $ 413,571.49 293,953.58
VI. Action Items
A. Resolution to Adopt FY17 Budget.
B. Water Tower Tank Repair and Upgrade PHS Project.
C. Student Government Logo Proposal.
D. Local Election Official Appointment.
E. Curriculum Committee Recommendations.
VII. Non-Action Items
A. BSN Initiative Report.
B. Standard and Poor Global Ratings Report.
C. Illinois FY17 Community College Tuition Report.
D. State-Mandated Leadership Training for Community College Trustees Report.
E. Board Policy Revision – Closed Meetings 2012 (First Reading).
F. Board Policy Revision – Recordings of Closed Meetings 2012.1 (First Reading).
G. Board Policy Revision – MJOCCS Employee Benefits 5024.4 (First Reading).
H. Board Policy Revision – Purchasing Guide 8003 (First Reading).
I. Board Policy Revision – Purchasing Guide – Minorities 8003.1 (First Reading).
J. Correspondence.
VIII. Closed Session Requested Roll Call Vote
Purpose: Under the provisions of the Open Meetings Act, 5 ILCS 120/2, Section C, SubSection (1) appointment, employment, and compensation etc. of specific employees, (2) negotiations, (5) acquisition of property, (9) student discipline, and (11) litigation.
IX. Personnel
A. Institutional Post Retirement Proposal.
B. Adjunct Faculty Recommendations.
X. Adjournment
Want to get notified whenever we write about
Southeastern Illinois College
?
Next time we write about Southeastern Illinois College, we'll email you a link to the story. You may edit your settings or unsubscribe at any time.
Sign-up for Alerts
Organizations in this Story
3575 College Rd
Harrisburg, IL - 62946-4925
More News