Severin says service dogs might come to help vets with PTSD, depression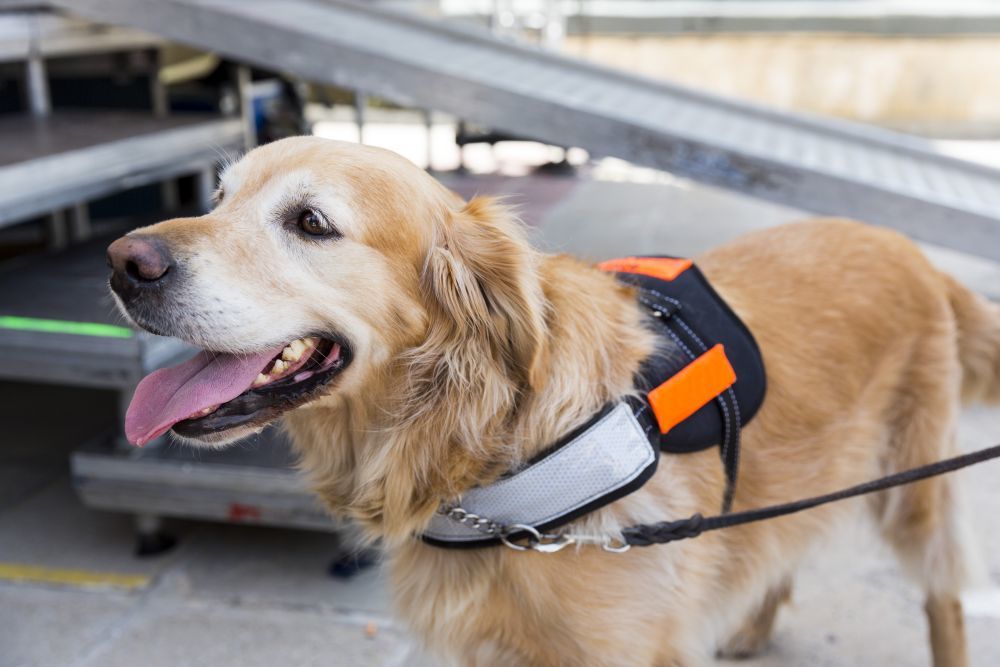 Illinois veterans with post-traumatic stress disorder (PTSD) or depression might soon become eligible to claim a service dog from the Helping Paws Service Dog Program thanks to HB2897, sponsored by state Rep. Dave Severin (R-Marion) and fellow House members.
The bipartisan bill unanimously passed the House on March 15 and was sent to the Senate a day later, where it is sponsored by state Sen. Andy Manar (D-Bunker Hill). It is now being reviewed by the Assignments Committee.
"Currently, the Department of Corrections partners with the Helping Paws program to provide service dogs to individuals suffering from physical or mental disabilities," Severin said. "This bill will widen the pool of eligible individuals to include veterans suffering from PTSD or depression. The Helping Paws program is working effectively. The committee of individuals that currently select service dog recipients would also be eligible for choosing which veteran receives a service dog."
According to the U.S. Department of Veterans Affair, between 11 and 20 percent of veterans who served in Operation Iraqi Freedom and Enduring Freedom suffer from PTSD in any given year. Approximately 12 percent of Desert Storm and 15 percent of Vietnam War vets have been diagnosed with PTSD, although it is estimated that close to 30 percent of Vietnam vets will suffer from the affliction in their lifetime.
Severin said the bill provides a vital service to veterans. Research has shown that bonding with dogs increases a person's levels of oxytocin, a hormone that increases trust and reduces paranoia. Dogs have also been shown to improve the moods and decrease hyper-alertness in vets suffering from PTSD.
"Service dogs are proven to be an effective companion animal for veterans coping with mental scars of war," Severin said. "Many veterans in Illinois could benefit from a service dog. This bill would be a good way to ensure that more veterans would be eligible to receive them. I believe this bill would further help us fulfill our great obligations to care for our veterans when they return home while also not reinventing the wheel with a completely new program."
More News