Replacing state pension with 401(k) hailed as first step toward saving Illinois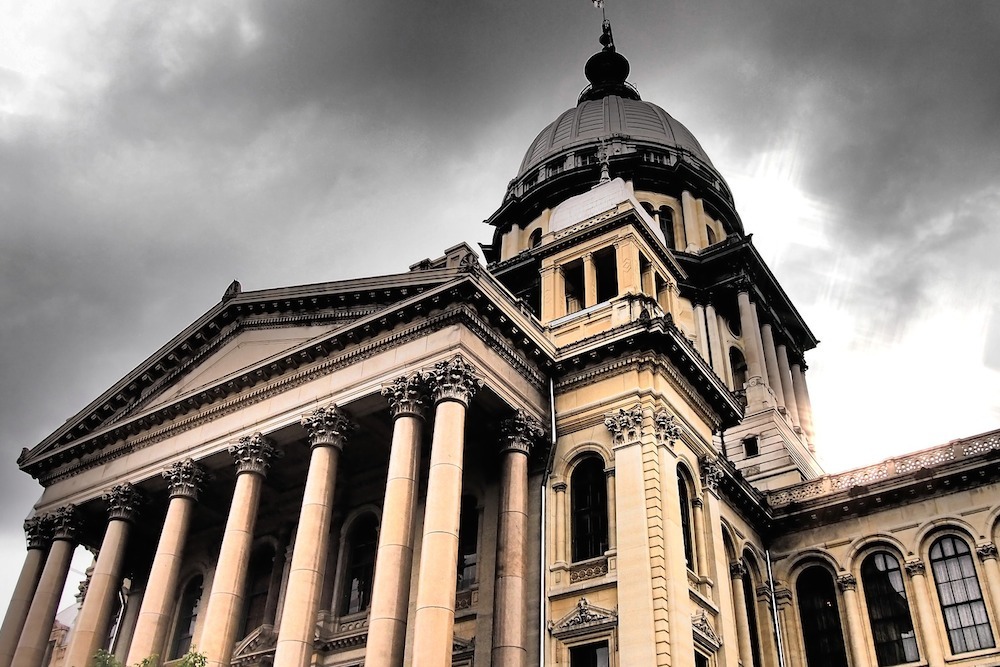 Sen. Dale Righter (R-Mattoon) recently proposed a way to fix lllinois' ongoing and worsening pension woes: Eliminate the pension.
Following the lead of the Illinois Policy Institute, Righter is sponsoring an amendment to Senate Bill 1012 that would put all state workers hired after July 1, 2018, in a 401(k)-style retirement savings plan rather than the pension plan. Employees already in the pension plan would have the option of moving to the 401(k) plan.
According to the institute, Illinois' pension debt spiked to $130 billion in 2016 from $111 billion in 2015 and $105 billion in 2014. Its pension debt has more than tripled since 2006, with costs eating up 25 percent of the general fund budget, leaving fewer tax dollars for other state services, like education.
"At a time when everything coming out of the Illinois Senate seems to involve multibillion-dollar tax hikes, one senator is finally offering real reform for the state's biggest fiscal crisis: its pension system," Ted Dabrowski, the vice president of policy for the institute, wrote on the group's website.
The proposal mirrors a policy the institute put forward in late March. Righter plans to expand a retirement plan already in place that allows the state's university workers to opt into the 401(k).
"Righter's plan is smart: He takes the one good retirement program already working in Illinois – an optional 401(k)-style plan for university workers – and he simply expands it for all state workers," Dabrowski wrote. "All concerns about constitutionality, viability and fairness are addressed because the program Righter leverages has existed in Illinois for nearly 20 years."
University workers who opt into the 401(k)-style plan contribute a mandatory and automatic 8 percent of their pay to their retirement plan each month, and the state contributes 7 percent. While the automatic option for new state university employees is still the pension plan, the 401(k)-style plan has attracted 20,000 workers so far, with a 19 percent opting in in 2014 and 17 percent joining in 2016.
"Workers who participate in the university plan do not have to depend on IOUs from House Speaker Mike Madigan, Mayor Rahm Emanuel or Gov. Bruce Rauner," Dabrowski wrote. "Workers control their accounts, and those accounts are portable. In a state where many pension plans are headed toward bankruptcy, it's not fair that every state worker doesn't have this option. Righter's proposal fixes that."
Under Righter's plan, the contributions would be the same for workers not covered by Social Security: 8 percent from the workers paychecks and 7 percent from the state for a total of 15 percent in each pay period. For workers covered by Social Security, the contributions would 3 percent from the employees' checks and 3 percent from the state, totaling 6 percent each month.
"There's much more to do to fix pensions – such as tackling the $130 billion debt that's hanging over taxpayers," Dabrowski wrote. "But that will only happen with constitutional changes or if the plans become insolvent. Until then, this is the best plan that passes constitutional muster and that finally gives all workers retirement freedom, not just those in the current state universities 401(k)-style plan."
Want to get notified whenever we write about
Illinois State Senator Dale Righter
?
Next time we write about Illinois State Senator Dale Righter, we'll email you a link to the story. You may edit your settings or unsubscribe at any time.
Sign-up for Alerts
Organizations in this Story
88 Broadway Avenue
Mattoon, IL - 61938
More News