Southeastern Illinois College Board of Trustees met March 21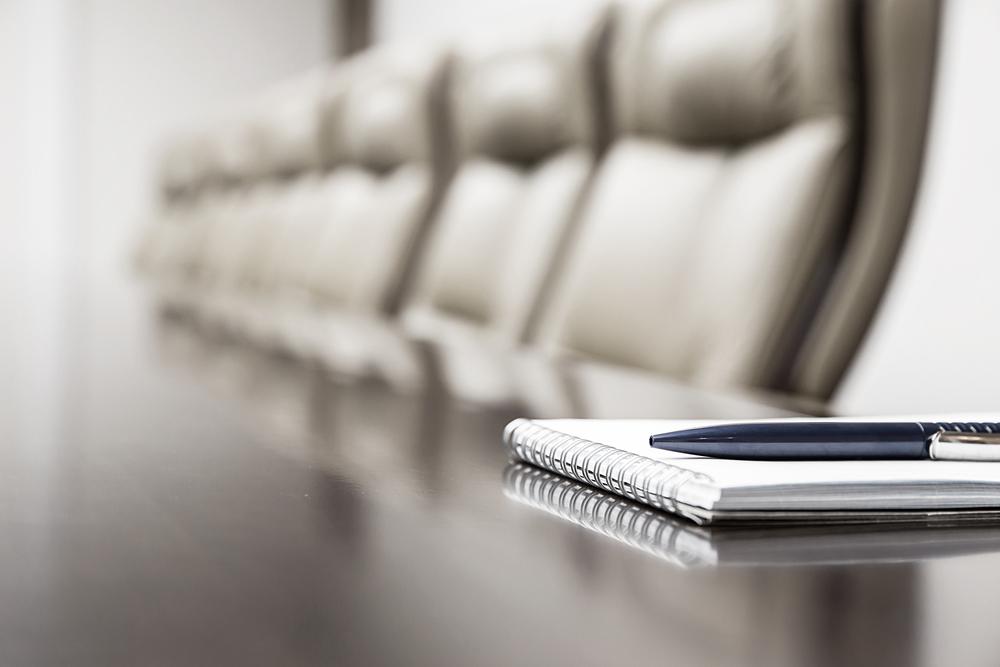 Southeastern Illinois College Board of Trustees met March 21.
Here is the minutes as provided by the board:
The Southeastern Illinois College Board of Trustees held its regular meeting on Tuesday, March
21, 2017 at 6:00 pm in the Rodney J. Brenner Board Room. On roll call, the following members
were present: David Dennison, Debbie Hughes, Jim Ellis, Richard Morgan, Dr. Frank Barbre, Dr.
Pat York, and Bridget Fitzpatrick, student trustee. Absent: Blake Bradley. Also present were:
Dr. Jonah Rice, Chad Flannery, Dr. Diane King, Barbara Potter, Lisa Dye, Dr. Karen Weiss, Jerri
Harbison, Callie Smith, David Wright, Lisa Hite, and David Pistorius of First Midstate Inc.
Dr. York welcomed guests and allowed a time for comment.
Reports
David Pistorius of First Midstate Inc. gave a presentation to the board regarding $4.5 million in
Alternative Revenue Bonds to be immediately paid off with $4.5 million in funding bonds. He
said it would be a six month process to complete. Dr. Rice said that Illinois Eastern College
District and Rend Lake College are following the process in issuing their funding bonds. Illinois
Eastern is using First Midstate Inc., while Rend Lake College is using a different company for
their funding bonds. Mr. Pistorius said that this was a creative and flexible process, and that there
was no time limit on starting it. He said his company has had dealings with SIC in the past acting
as an underwriter. He explained that if the state has a real estate tax freeze that it would limit the
bonding tax levy to the year the freeze took effect. This could create a financial hardship by not
allowing us to take advantage of our bonding capacity when we need it. General obligation
funding bonds are paid back with a tax levy, Mr. Pistorius explained. He told us our bonding
capacity is at $16 million with $8.4 million outstanding, leaves us with $7.6 million available.
Funding bonds can only issued for claims owed by the college. The Alternative Revenue Bond is
a claim that the funding bond can pay for. The funding bond, which is a taxable bond, will carry
up to a point higher rate than tax exempt bonds. We begin the process by issuing callable
Alternative Revenue Bonds that require pledging revenue like tuition or taxes to pay them back.
This is a three step process that includes resolution of intent (published in the paper for a 30 day
petition period – 7 ½% of voters' signatures could stop the process), then conduct a public hearing,
and finally adopt a bond resolution. Once the claim is established, these three steps are repeated
for the funding bond with the exception of needing 10% of voters' signatures. When selling the
funding bonds, the resolution of intent and the public hearing can be done at the same time. It is
a 5 to 6 month process to complete everything, and if we start tonight, Mr. Pistorius said, it would
be completed in August. Alternative Revenue Bonds will have interest that can be covered with
bond proceeds. Ms. Hughes asked if SIC works with the bank to get funds and if they were FDIC
insured. Mr. Pistorius said that his company works with the bank for us and that no, the funds are
not FDIC insured, but they are collateralized. A 9 year issue of $4.5 million adds 4 years to bond
debt to 2026. The first year is the worst year due to taxes, but the use of bond proceeds will make
it less. Trustee Morgan asked if the amount we could borrow would be lower if the tax freeze
happens and Mr. Pistorius answered yes. Dr. Barbre asked if this was based on total levy. Mr.
Pistorius answered that the bond the tax levy and tax levy for operations are separate. Mr. Pistorius
ended his presentation by saying if we decide to do this, we will work on a time line and that if we
start tonight by the first of May, we will have to decide to move forward or not. Dr. York called
for questions, and there were none.
Dr. Barbre's Report
Dr. Barbre reported that the ICCTA Board of Representatives took the following actions at its
February 11, 2017 meeting via conference call:
Received an update on the Illinois General Assembly's spring 2017 session. Bills of interest to
community colleges include:
• House Bill 476: Limits school board and community college board members to two terms
in office
• House Bill 313: Reauthorizes the Illinois Nurse Practice Act
• Senate Bill 83: Requires higher education institutions to submit reports on supplier
diversity programs
• ICCB initiatives, including 1) clarification of board officer hierarchy, and 2) credit for
prior learning
Learned that Gov. Bruce Rauner will deliver his third budget address on February 15;
Heard that ICCTA's 2017 Lobby Day will take place on Wednesday, April 26, in Springfield.
Because of that week's busy legislative schedule, trustees are encouraged to make appointments
with their lawmakers prior to Lobby Day;
Were reminded of ICCTA's February 14 group meetings with U.S. Senators Richard Durbin and
Tammy Duckworth during the February 13-15 National Legislative Summit in Washington, D.C.;
Learned that ICCB has adopted criteria for individuals or entities interested in becoming
approved providers of trustee leadership training. In addition to ICCTA, all Illinois public
community colleges are pre-approved to provide the mandatory training but must apply for
certification from ICCB.
Were informed that ICCB adopted a resolution on the residency of undocumented students at its
January 20 meeting;
Discussed ICCTA's March 10 seminar and meeting, which has been condensed into a one-day
event at William Rainey Harper College in Palatine;
Received a report on ICCTA's February 6 West Central Region meeting at Black Hawk College;
and
Heard updates on the activities of ICCB, IBHE, ACCT, and the Illinois Council of Community
College Presidents.
Regarding ICCTA's March 10 seminar and meeting, that he attended, he said that the Senate
Bills with the most discussion were related to funding bonds, the reform issue, community
colleges offering BA of Science Degrees, and Board of Trustees members serving two terms
only. Dr. Karen Hunter-Anderson, the Community College Board Executive Director's position
was discussed. Trustee training was discussed. Training will have to be completed each first,
third and fifth year of his or her term and will consist of four hours to be done at the quarterly
meetings or in a video training session. He said that he and Trustee Hughes will have to get the
training done this year since they are up for reelection. Additionally, the Trustee training must
be put on the college's website to show that the training has been completed. There are 105
Trustees up for election throughout the state. Mike Monaghan, Executive Director ICCTA, will
continue in his position until June 30, 2019.
Dr. Rice's Report
Dr. Rice reported on the budget and state news. The Grand Bargain, at the time of this submission
(March 3, 2017 due to submission time and spring break), is still cooking. If it fails, the major
concern is now we will perhaps not see a budget until after the next governor's race. In the words
of SIU President Dunn on the radio recently, "That's bad." It will be. I suspect that it is too late
for anything to materialize for FY 17 and our only real hope is for FY 18. As each day passes
without a grand bargain, that light grows more dim. Multiple colleges have engaged layoffs across
the board. Child study centers have closed. Programs have been eliminated. It will get worse.
One regional college will have to pass a new working cash bond, I've been told, as they will be $2
million short this year. Another college is bonded out for the most part and now exploring new
financing means to survive through next year. SIC will be impacted depending upon any stopgap
funding, we will run out of our reserve fund in 2018 or sometime in 2019 if we get some stopgap
funding like the past two years. We cannot use PHS, Tort, etc. for operational expenses. The
Fiscal response is continued reengineering of the campus in multiple areas, reductions will be
ongoing, non-essentials that do not produce at an acceptable level may be reduced, outsourcing in
multiple areas will be engaged, etc. We will be discussing contingencies for the next 18-month
period.
Dr. Rice reported on Legislation. Nursing mandatory accreditation is still a concern for us to
monitor. Aside from the budget, the only real item discussed much was the BSN legislation, and
no one in the south is interested in it except Illinois Eastern. Dr. Rice said that he has discussed
how the ICCCP endorses the idea with Senator Fowler. The Senator voted no to the BSN
legislation.
He mentioned the Tornado Memorial and Patio Fountain Ribbon Cutting Ceremony. This event
will be held immediately after the Foundation quarterly meeting on March 30, 2017 at 9am in the
Student Center.
Dr. Rice also mentioned that there will be a Donor Reception Dinner on April 21 in the VPAC and
RSVP's were due by April 7.
He referred to the Hiring and Recruitment Handbook. Revisions have been made to this document
with legal and other updates.
Dr. Rice gave NJCAA updates, the President's Council forwarded information regarding proposals
to our group. There are 41 constitution and/or by-law proposals that are going to the national
meeting. Although a number of these are clean up/clarification items, there are about a handful of
them that will change requirements and criteria for our athletic programs. He listed the following
that were highlighted by council to all presidents: Proposal 312-Article VI, Section 3 would change
to include voting by divisions. Only regions that have either the division, or the sport within their
region may vote on those matters. Proposal 331-Article I, Section 1.A, Increase in membership
dues. This was proposed last year, but the contents of the proposal have changed, not the purpose
of it. Last year, the proposal called for a $500 increase in dues over a two-year period making the
total increase $1,000. This year's proposal is a $257 increase each of the next 3 years for a total
increase of $771. Same increase for all four FTE categories as well. There is a well-prepared
document on the NJCAA MVP website attached to this proposal "Understanding NJCAA
membership dues" and this thoroughly explains the reasoning behind this proposal. Proposal 311
– Article I, Section 1.D, division declaration by scholarship or non-scholarship. Member
institutions shall declare divisional status, either D 1/2 (scholarship) or D 3 (non-scholarship) in
all sports meaning that institutions declaring division 1 or 2 in any sport cannot declare division 3
in any sport offering. Likewise, if an institution declares D 3, they will be considered D 3 in all
sports. Proposal 317, Article I, Section 5.A, Gender Regulations. This would change the by-law
allowing women to participate with men on the same team even if the institution offers that same
sport as a women's sport. Proposals 305 and 306, Article V, Section 7, Student-Athlete
Welfare. Proposal 305 states member institutions can provide medical care for minor illnesses
with a $100 cap per illness and proposal 306 allows for institutions to provide for flu shots at no
cost.
Dr. Rice reported that the Health Insurance Committee has concluded meetings, and said he
appreciated the sensitivity and collaborative spirit of the group, saying that it was inspiring.
He reported on the SICF Meeting. The quarterly board meeting will be at 7:30am on March 30 in
the PDR. No significant changes have been made to his report since last time. The agenda has
been created and packets made.
He said that the focus of the HLC Convention is that our SIC team will attend the annual
convention to learn about trends and the latest updates on the HLC assurance review process and
the criteria by which we will be evaluated. I am proud of the work by Dr. Weiss, all the co-chairs,
criterion committees, and support staff who have kept us on a solid track to success. He will
present at the convention with the presidents of Rend Lake and Shawnee College on creative
partnerships.
He gave an update on Job Corps, saying that the meeting with the Job Corps leaders has proven
very positive. He expects the relationship to grow. He will keep the Board informed. He thanked
Dr. Weiss and Lori Cox for their work on this.
Dr. Rice reported that we are moving ahead with the archery project including a meeting with our
architect, Sheila Baysinger. He reported that we are on slate, pending good weather and deliveries,
to have the building complete by the start of the term. It will be a tight schedule. Recruiting has
already begun for the new team and operational meetings have occurred regarding the function of
the facility. He thanked Executive Dean Wright for some quick turnaround in this project.
He discussed HMC Recognition reporting that SIC was pleasantly surprised by the HMC CEO
and some of his staff on Tuesday, February 28, 2017 with a special recognition of our #1 ranking
in the state for nursing. We will have a special fundraiser with HMC next February. Dr. Rice
gave special thanks to Executive Dean Sirach and Director Amy Murphy and staff for these
phenomenal results. Additionally, he reported that the Biology and Nursing Departments may be
obtaining a cadaver lab which would be of such an educational value for these departments.
Dr. Rice gave an update on the Carmi Program. SIC is progressing with the Vet Assistant Program,
the Massage Therapy Program, and a rental agreement in the Carmi Center. Creative venues are
possible here and the student interest is already happening. Two candidates for this location are
already scheduled to be interviewed.
He said that as of FY 2018, Shawnee is out of SICCM, leaving only John A. Logan and Southern
Illinois University.
He reported on the MJOCCS 40th Anniversary and fundraiser. The event is coming up April 6,
2017 - 4:30-6:30 in the Upper Lobby with the SIC Community Choir to perform their spring
concert in the lower lobby at 7:00 pm. He said he was grateful for the education provided to him
from staff and volunteers in their planning. There was much discussion about how the MJOCCS
was intended to be much more of a lab for on-campus students than a care center, as a misnomer,
which is what many centers in the State have become. He said that as staff we are told, "The
primary purpose [of the MJOCC] is to provide a lab for college students studying young children."
He noted that this information was helpful as it helps us plan for the future in this area. He hopes
to raise funds to help offset the cost of the Study Center.
In Planning, Dr. Rice reported that we are moving along well with strategic planning for the
institution and gave kudos to Executive Dean Flannery for his work here.
He discussed the Institutional Effectiveness Calendar, saying that major planning and budgeting
were taking place.
Dr. Rice reported on enrollment. On a five year head count, our loss is less than other colleges in
our area. He thanked everyone at SIC for their hard work in this area.
Regarding accreditation and grants, Dr. Rice reported that Title III has been written and will soon
be submitted for Work Force, and Job Corp. This is in regard to the college exploring new
partnerships.
He thanked Executive Dean Flannery for a good job with marketing in Mt. Vernon, Indiana High
Schools to expand our student enrollment numbers.
He noted that Jack Trosper was voted Conference/Region Coach of the Year.
Dr. Rice reported that in talking with Executive Dean Wright about SIC's treasure's report, it was
noted that the balance will drop in the summer due to less enrollment. The estimated loss this year
is between 1.6 and 2 million. He said that college is being as frugal as it possibly can be. We will
be receiving $31,000 in student debt recovery money.
He mentioned that some April Board Meeting Action Items will be moved back to the May Board
Meeting. Also, a special called Board Meeting will be scheduled for June 22 at 3:00 pm.
He reported that Henderson Community College will host a presidents meeting about partnering
with other local colleges.
ACCT says that 1 in 3 college students go hungry and that 14% are homeless. We have plenty of
food in Freddie's Food Pantry, but we need more students to participate in getting it.
Illinois Articulation has accepted and approved the University of Phoenix.
Dr. Rice explained that the bond issue is vital for SIC, but that it was for the Board of Trustees to
decide if we go that route or not.
Lastly, Dr. Rice told the Board that he had been elected to a new position with the ICCCP
Executive Board and that this was a four year commitment.
Bridget Fitzpatrick's (Student Trustee) Report
Bridget Fitzpatrick Student Trustee reported on student initiatives and club events.
Consent Agenda
A motion was make by Trustee Ellis and seconded by Trustee Barbre to approve the consent
agenda which included the February 21, 2017 regular minutes, bi-annual review of closed session
minutes, destroying tapes of the September 2015 closed session, the Treasurer's report and the
approval of bills for February 2017 which totaled $2,208,383.40 that included $548,451.31 in
payroll. On roll call the following members voted:
Aye Nay
Mr. Dennison
Ms. Hughes
Mr. Ellis
Dr. Barbre
Dr. York
Ms. Fitzpatrick, Advisory Vote
All members voted aye. Motion carried.
Action Items
A motion was made by Trustee Ellis seconded by Trustee Hughes that the Board of Trustees
approve the budget transfers as presented in the board packet.
All members voted aye. Motion carried.
A motion was made by Trustee Barbre seconded by Trustee Hughes to adopt the Advanced
Credit/Credit by Examination New Board Policy.
All members voted aye. Motion carried.
A motion was made by Trustee Hughes seconded by Trustee Dennison to approve the
recommendations of the Curriculum Committee. All members voted aye. Motion carried.
A motion was made by Trustee Morgan seconded by Trustee Barbre to approve Kemper CPA
Group from Harrisburg to be the auditing firm for FY 2017 to FY 2019.
All members voted aye. Motion carried.
A motion was made by Trustee Hughes seconded by Trustee Dennison to approve the Strategic
Planning Report – Major and Sub-Initiatives.
All members voted aye. Motion carried.
A motion was made by Trustee Ellis seconded by Trustee Barbre to approve the Government 261
fee.
All members voted aye. Motion carried.
A motion was made by Trustee Hughes seconded by Trustee Dennison to retire Board Policy
7004.2 – Visual and Performing Arts Center Usage.
All members voted aye. Motion carried.
A motion was made by Trustee Ellis seconded by Trustee Morgan to approve a resolution
authorizing the issuance of General Obligation Community College Bonds (Alternate Revenue
Source) of the District, in an aggregate principal amount not to exceed $4,500,000 for community
college purposes. Trustee Morgan noted that it was a slim margin looking at the end of the road
for us and everyone else.
All members voted aye. Motion carried.
Non-Action Items
The Board was given the First Reading of a Board Policy Revision – Facilities Usage 7004. Legal
has made some language changes to the policy. This will be an action item at the next Board
Meeting.
The Board was given a Master Facilities Plan Report showing the immediate needs of projects that
must be completed within the next five years.
A letter of correspondence from Senator Dale Fowler was presented to the Board.
Closed Session
A motion was made by Trustee Ellis seconded by Trustee Hughes to convene into closed session
as allowed by the Open Meetings Act 5 ILCS 120/2, Section C, Sub-Section (1) appointment,
employment, and compensation of specific employees, (2) negotiations, (5) acquisitions of
property, (9) student discipline, and (11) litigation. The board went into closed session at 7:30 pm.
Personnel
A motion was made by Trustee Ellis seconded by Trustee Hughes to approve all items under
personnel.
Approved the evaluation/recommendations for re-employment for the President, Administrative
Cabinet, Other Administrative Personnel, Staff, and Tenured Personnel; approved Cara Lehman's
transfer from her position as Administrative Assistant of Academic Services to Administrative
Assistant to the Vice President's office effective July 1, 2017 at an annual salary of $32,000;
approved Angela Sweet as Administrative Assistant to Academic Services effective April 1, 2017
at an annual salary of $25,000; approved Maddison Maloney's transfer from her position as
Admissions Specialist to Administrative Assistant to Student Services effective April 1, 2017 at
an annual salary of $25,000; approved new job description for the Assistant to Environmental
Services Director; and approved a number of adjunct faculty recommendations.
All members voted aye. Motion carried.
Adjournment
There being no further business to discuss, Trustee Morgan made the motion to adjourn the
meeting seconded by Trustee Barbre. All members voted aye. The meeting adjourned at 8:23 pm.
http://www.sic.edu/files/uploads/global/About_SIC/Board_Minutes/2017/March.17.pdf
Want to get notified whenever we write about
Southeastern Illinois College Board of Trustees
?
Next time we write about Southeastern Illinois College Board of Trustees, we'll email you a link to the story. You may edit your settings or unsubscribe at any time.
Sign-up for Alerts
Organizations in this Story
Southeastern Illinois College Board of Trustees
More News