Banning right-to-work zone would be 'an overreach,' Bailey says
Darren Bailey is convinced the Democratic movement to criminalize right-to-work zones is all about politics.
"This legislation is more symbolism than anything else," Bailey, who is running against Rep. David Reis (R-Olney) in the 109th District, told SE Illinois News of Senate Bill 1905. "The truth is there are active court cases right now that could ultimately be decided by the US Supreme Court making this particular legislation a moot point. Democrats know that their tax and spend policies have killed jobs in Illinois. So instead of taking the necessary steps to improve the economy and create jobs, they want to pretend that a do-nothing bill is the greatest thing ever to happen to organized labor since the five-day work week."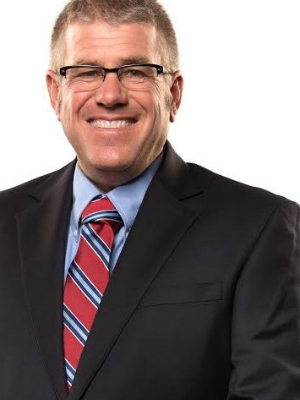 In late October, Illinois state senators overwhelmingly voted to override Gov. Bruce Rauner's veto of SB 1905. The bill would ban local governments from enforcing their own right-to-work laws by exposing officials who might seek to enact such measures to the possibility of receiving Class A misdemeanor charges, punishable by up to a year in jail and/or a $2,500 fine. It now moves to the House for a vote.
Presently, right-to-work laws, which protect workers from being forced to pay union dues to keep their jobs, are on the books in 27 other states, including most neighboring ones.
"It is an overreach for the state of Illinois to not only make local right-to-work zones illegal, but it is even more of an overreach for the legislature to criminalize local politicians," Bailey said. "We should not be in the business of throwing our political opponents in jail just because there is disagreement on a political matter."
The Illinois Policy Institute reports Illinois was recently scratched off a list of potential sites for a $1.6 billion Toyota and Mazda plant looking to hire 4,000 workers because it is not a right-to-work state.
And in 2015, Crain's Chicago Business reported that the former director of Illinois Department of Commerce and Economic Opportunity claimed more than 1,100 companies had "blacklisted" Illinois because it does not have a right-to-work law.
"I would like to see our legislators focus on lowering taxes, reducing spending and enacting meaningful reforms such as term limits," Bailey said. "This is a do-nothing bill from career politicians who continue to ignore the real problems of the state and spend countless hours debating meaningless legislation while our state crumbles."
The 109th District includes Jasper, Effingham, Clay, Richland, Lawrence, Wabash, Wayne, Edwards and White counties.
Want to get notified whenever we write about any of these organizations ?
Next time we write about any of these organizations, we'll email you a link to the story. You may edit your settings or unsubscribe at any time.
Sign-up for Alerts
Organizations in this Story
Bailey for Illinois • Illinois House of Representatives
More News