109th House District candidate Bailey: Trust Act a 'bad idea' for Illinois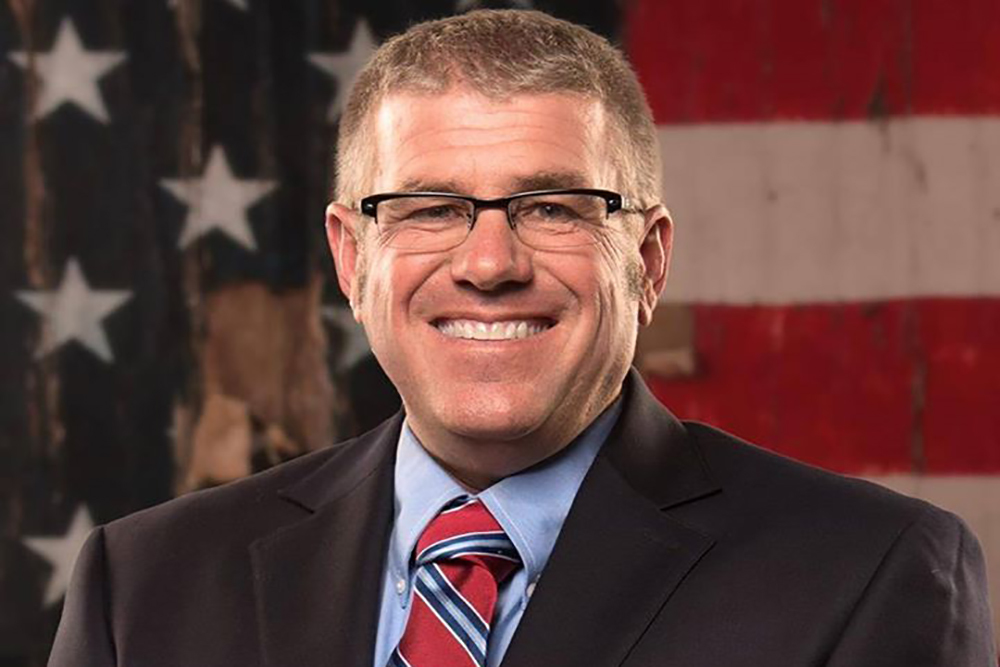 Darren Bailey, 109th House District candidate
Darren Bailey sees the tragic Kate Steinle case as a clear illustration of everything wrong with Gov. Bruce Rauner signing the Trust Act into Illinois law.
"Making Illinois a sanctuary state was a bad idea when the governor signed the Trust Act and it is still a bad idea," Bailey told SE Illinois News. "The Steinle verdict exposes the fundamental problems with sanctuary cities and sanctuary states. Kate Steinle's killer should not have been in the country. Kate Steinle would be alive if San Francisco was not a sanctuary city."
The recent acquittal of Jose Ines Garcia Zarate, who was in the country illegally, on murder charges in Steinle's death has reignited the immigration debate, and Bailey, who recently launched his campaign against Rep. David Reis (R-Willow Hill) in the 109th District, can't understand why Rauner would move to place Illinois squarely in the middle of it.
"Illinois is swimming in debt; the state's pension liability is out of control," Bailey said. "We have some serious issues facing our state. It seems to me our legislative leaders should be spending more time addressing these concerns. Our legislature has done nothing to address the state's pension liability but there is plenty of time to vote to make Illinois a sanctuary state? This is why voters are upset with the status quo. Career politicians have plenty of time to raise taxes, make Illinois a sanctuary state and force taxpayers to pay for abortions but there is no time to deal with the serious financial issues facing our state."
Beyond that, the political action committee Make America Great Again is lumping Chicago with a number of other "sanctuary cities" it is pushing to have federal funding stripped from based on the state's refusal to work with federal immigration officials. The Justice Department had given Illinois until Dec. 8 to respond.
"As we have seen in the Kate Steinle case, there is an important public safety concern when it comes to sanctuary cities and sanctuary states," Bailey said. "We can't stop all violent crime in the U.S., but we can stop illegal immigrants from committing violent crimes simply by following the law and making sure people who should be deported are in fact deported."
As for Illinois, Bailey said lawmakers should focus their attention on addressing the state's real problems, such as spiraling taxes and a stalled economy.
"It is time to end the political grandstanding and time we had representatives in Springfield who will put the needs of our state first," he said. "Immigration has helped make America the greatest nation on earth, but allowing immigrants to skirt our laws is hurting our country and hurting our communities. We are a nation of laws. When we look the other way and allow illegal immigrants to openly disregard our immigration laws, we are putting our communities at risk because for some the ability to disregard one set of laws is an open invitation to disregard other laws. That kind of lawlessness leads to tragedies like the Kate Steinle case."
The 109th House District includes parts or all of Jasper, Effingham, Clay, Richland, Lawrence, Wabash, Wayne, Edwards and White counties.
Want to get notified whenever we write about
Illinois House of Representatives
?
Next time we write about Illinois House of Representatives, we'll email you a link to the story. You may edit your settings or unsubscribe at any time.
Sign-up for Alerts
Organizations in this Story
Illinois House of Representatives
More News