Residents have lost hope Illinois will improve, Darren Bailey says
Darren Bailey points to everything he sees amiss in the 109th District as a glaring example of all that's gone wrong in Illinois, not to mention the reason why many residents are bolting for greener pastures.
"I think the biggest reason people are leaving our state is they have lost hope that our state will turn itself around," Bailey told SE Illinois News. "Think about people who live here. This district is a solid Republican district. The people who live here expect to have a representative who is going to vote the right way. Instead, (Rep.) David Reis joined hands with the Democrats and voted to raise our taxes."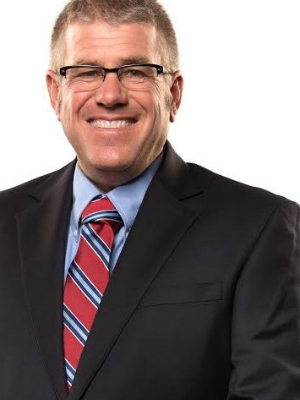 Darren Bailey
Bailey, who is now running against Reis (R-Ste. Marie) in the Republican primary, wondered if a GOP lawmaker like Reis in a district like the 109th can vote to raise taxes, what hope will people have that things really will change.
Though troubled by it, Bailey said he isn't surprised by news a recent Census Bureau study that found Illinois has slipped to the nation's sixth most populous state, failing behind Pennsylvania as the state's out-migration problems show few signs of abating.
In all, 33,700 people left the state during a yearlong period ending July 2016, and from July 2016 to July 2017, nearly 115,000 residents left Illinois on net for other states. Over the past seven years, that number is almost 643,000.
The Illinois Policy Institute reported the raw dip in numbers represents the worst decline of any other state and the third-worst decline across the country in percentages.
Researchers also noted that at a time when all of the area's neighboring states are experiencing population growth, Illinois' decline represents the fourth straight year the state has trended downward in that category.
"I lay the blame on career politicians who have forgotten what is truly important," Bailey said. "Career politicians like my opponent have joined with liberal-minded legislators who find it easier to create more offices and rules than to spend time tackling the real problems in the state as long they get re-elected."
Bailey said the answer lies in sending new blood with new ideas to Springfield.
"The election of new representatives and senators seems to be the only way to get Illinois on track," he said. "Voters have the opportunity to speak up on March 20th and elect men and women who will actually represent their interests and restore Illinois."
Beyond that, Bailey said he strongly supports term limits as a way of assuring greater checks and balances to the system.
"Term limits are a way to rein in politicians who want to settle into a career," he said. "We have not been served well by career politicians. The power and perks of a job that is supposed to be a service to the people has now become an end in and of itself. We need people representing us who will put our values and our priorities first."
The 109th House District includes parts or all of Jasper, Effingham, Clay, Richland, Lawrence, Wabash, Wayne, Edwards and White counties.
Want to get notified whenever we write about
Illinois House of Representatives
?
Next time we write about Illinois House of Representatives, we'll email you a link to the story. You may edit your settings or unsubscribe at any time.
Sign-up for Alerts
Organizations in this Story
Illinois House of Representatives
More News