Tax freeze 'a good place to start' in harnessing runaway property taxes, Bailey says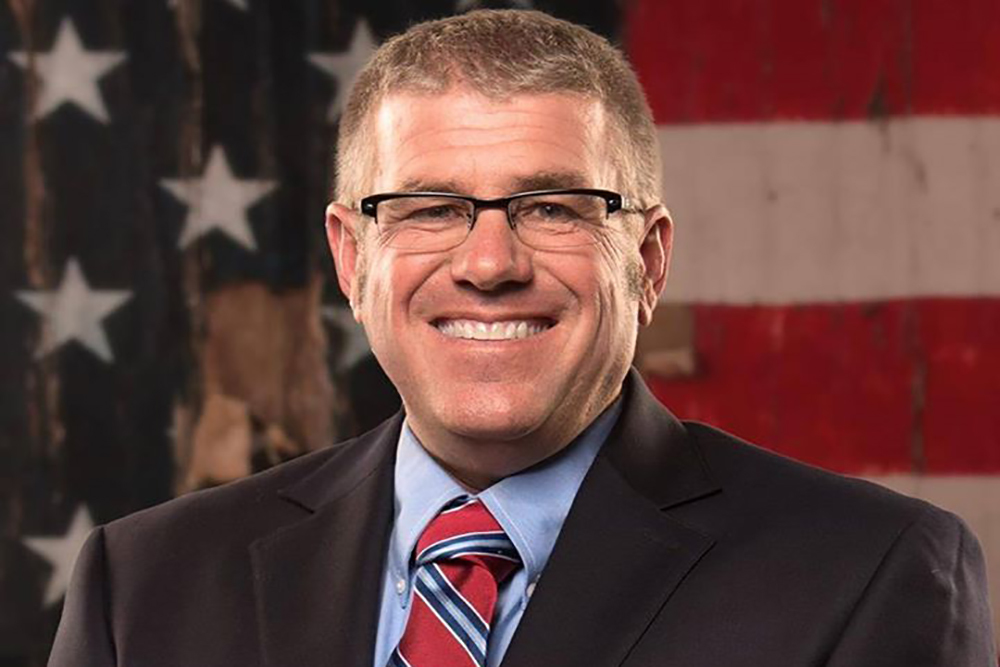 Darren Bailey means it when he says if elected to Springfield he plans to lower the state's massive debt load.
"I will refuse the legislative pension,' Bailey, the Xenia Republican who is running against Rep. David Reis (R-Willow Hill) in the 109th District, told SE Illinois News. "I do not want to add to the state's debt and financial instability by drawing a legislative pension. I intend to lead by example."
Bailey's stance would only be the start of what the troubled state needs to turn itself around.
The Illinois Policy Institute reports government statistics show that from 2008 to 2015, average property taxes across the state grew at a rate of more than six times faster than household incomes. Making the situation all the more difficult to process, researchers noted those property tax spikes have come at a time when investment in home equity has drastically declined across Illinois.
"The mismanagement at the state level is a factor," Bailey said. "As the state has lowered payments to local governments, these local governments have had to rely more and more on local property taxes to fund their operations. In addition, the Legislature has done very little to help stop the increase. The Legislature can't even agree on a property tax freeze much less legislation to actually lower property taxes."
According to the institute, during the recession-filled period of 2008-15, average property taxes paid in Illinois grew by nearly 48 percent, including a jump of 17 points from 2014 to 2015 alone. Meanwhile, average household incomes climbed by just 7 percent over that same period.
It all adds up to property taxes eating up a larger share of family budgets and forcing them to have to do more with less to preserve their households.
"A meaningful property tax freeze would be a good place to start," Bailey said. "A property tax freeze would at least stop the rapid increase in property taxes. We also have to look at ways to lower costs. Do we really need 7,000 units of local government? It is time to take a hard look at the many different layers of government we have in Illinois and find ways to reduce costs. We can't afford the status quo."
Bailey said another part of the problem lies in the way Springfield is controlled by career politicians who have little to no real incentive to strive for real change in the way they do business.
"My opponent has been in office for 13 years," he said. "He has had numerous opportunities to lead on taxes and other issues. He has done little to use his platform as a member of the General Assembly to lower taxes."
The 109th House District includes parts or all of Jasper, Effingham, Clay, Richland, Lawrence, Wabash, Wayne, Edwards and White counties.
Want to get notified whenever we write about
Committee to Elect Darren Bailey
?
Next time we write about Committee to Elect Darren Bailey, we'll email you a link to the story. You may edit your settings or unsubscribe at any time.
Sign-up for Alerts
Organizations in this Story
Committee to Elect Darren Bailey
More News