Bailey warns progressive tax plan will increase taxes for lower income homes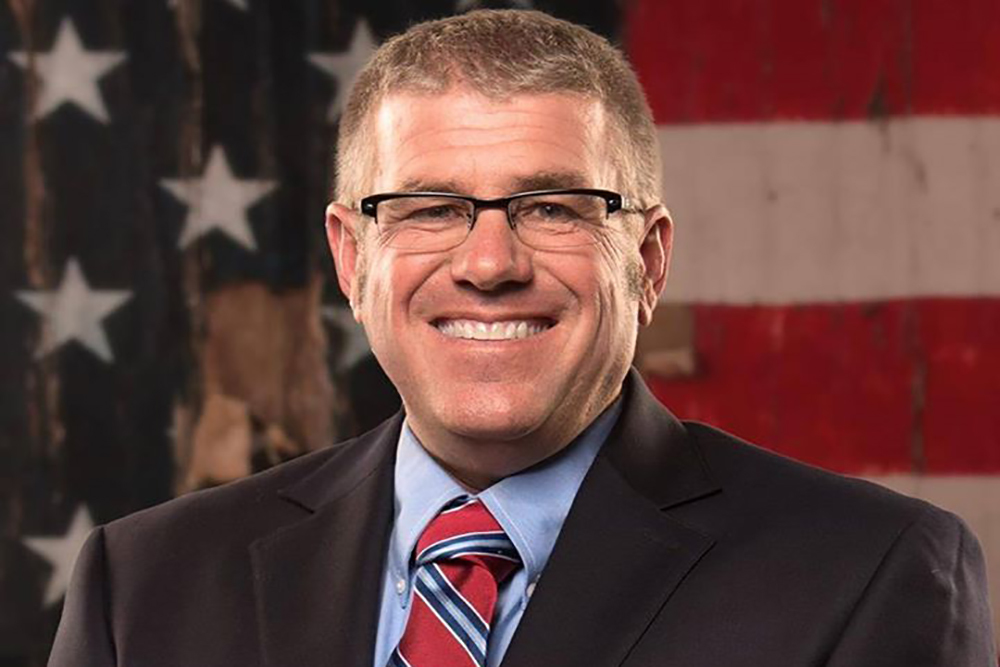 Darren Bailey
Republican candidate Darren Bailey doesn't understand why Illinois lawmakers are clamoring to institute something he argues has already long existed.
"We already have a progressive tax system in Illinois where if you work hard and make more money you ultimately pay more taxes," Bailey told the SE Illinois News. "It's a terrible idea for Democrats to be … changing things to the point that it makes things even harder for people."
Efforts to pass a constitutional amendment for a progressive tax rate failed earlier this year. House Bill 3522, known as the Friendly Act, was originally filed by Rep. Robert Martwick (D-Chicago) in 2017 but was tabled this past April.
Since then, Democrats passed House Resolution 1025, which states lawmakers "stand united in support of a fair and progressive income tax that must reduce taxes on low and middle-income families while raising taxes on the wealthiest Illinoisans," according to the Illinois Policy Institute (IPI).
Despite the language in HR 1025, the Friendly Act would have raised taxes on residents making as little as $17,300 a year. In fact, every lawmaker who voted for the bill would see an 8 percent tax increase for the median household in their district, according to IPI.
The median household in all 118 Illinois House districts would see their income tax bill spike under the Friendly Act, with income taxes increasing by as much as 22 percent — or $864 — in the 18th House District.
Bailey, who is running against Democrat Cynthia Given in the 109th House District, believes he won his primary race because voters want concrete results from their tax dollars, something Democratic efforts fail to provide, he said.
"It touts giving lower- and middle-class people a break while the rich would pay more, but the details suggest poor people will be burdened with paying more than they already pay," Bailey said. "The people of 109th selected me in the primary because they want a tax cut, and they're sick and tired of being forced to pay more. Right now, we have nothing to show for all these massive, past tax increases."
Bailey likens the whole situation to a driver running low on gas.
"At some point, you're going to have to pull over and pay a little more to be able to keep going where you're trying to travel," he said. "Without that, sooner or later, you're going to be stuck somewhere on the side of the road, completely out of gas."
Want to get notified whenever we write about
Committee to Elect Darren Bailey
?
Next time we write about Committee to Elect Darren Bailey, we'll email you a link to the story. You may edit your settings or unsubscribe at any time.
Sign-up for Alerts
Organizations in this Story
Committee to Elect Darren Bailey
More News