Bailey: Kifowit should resign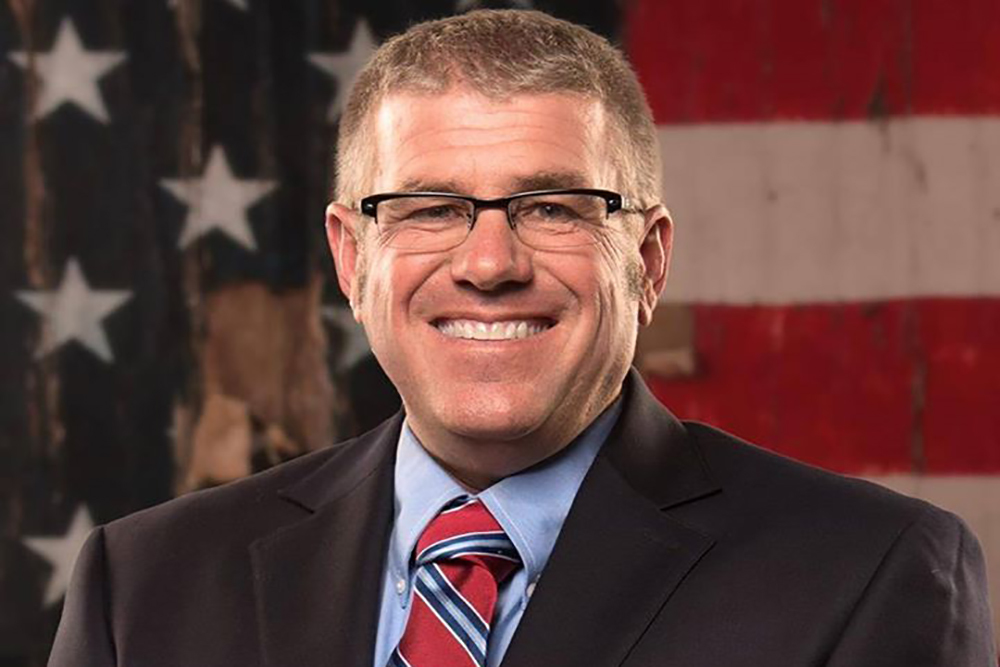 Darren Bailey
Newly elected to the Illinois House of Representatives, Darren Bailey (R-Xenia) is among the growing number of GOP lawmakers calling for the resignation of Rep. Stephanie Kifowit (D-Aurora) in the wake of her chamber-floor attack on colleague Peter Breen.
"I believe she should resign ,and I further believe it is a shame that so many of her Democratic colleagues applauded her the way that they did following her behavior," Bailey, who will be representing the 109th District, told the SE Illinois News after Kifowit, a retired Marine veteran, recently took to the House floor to chastise Breen (R-Lombard) over his taking exception to several of the particulars in a bill that would raise the amount of eligible damages available to families impacted by a recent Legionnaires outbreak at a state-run veterans home in Quincy—where 14 people died—to up to $2 million.
Rep. Stephanie Kifowit
"In the military, there's something known to soldiers as conduct not becoming of an officer, and I think the same thing should hold true for lawmakers here in Springfield," said Bailey, who easily topped his Democratic rival, Cynthia Given, with 76 percent of the vote in November. "What she did crossed every line."
As part of her remarks that followed Breen's speech, Kifowit ranted, "To the representative from Lombard, I would like to make him a broth of legionella and pump it into the water system of his loved ones so that they can be infected, they can be mistreated, they can sit and suffer by getting aspirin instead of being properly treated and ultimately die. We are talking about talking our nation's heroes. We are talking World War II veterans that survived combat, survived war, survived unthinkable situations that they were put in to sit back put their faith and trust in the state of Illinois and have that completely, unabashedly disregarded."
The Chicago Tribune reports she has since insisted her words were "misinterpreted and mischaracterized."
Going forward, Bailey said, he hopes such divisive rhetoric won't poison the well of goodwill he feels the new, incoming class of lawmakers shared with one another during their recent week of orientation.
"I'd like to think that this won't hinder us, but we'll see what the New Year brings," he said. "I've even bumped into Gov.-elect Pritzker while down here and he assured me that he's hoping to get Illinois back on track just as I am. I hope we can work together to make that happen, though I suspect there are more than a few details to work out before that can happen."
The 109th House District includes Clay, Edwards, Effingham, Jasper, Lawrence, Richland, Wabash, Wayne and White counties.
Want to get notified whenever we write about any of these organizations ?
Next time we write about any of these organizations, we'll email you a link to the story. You may edit your settings or unsubscribe at any time.
Sign-up for Alerts
Organizations in this Story
Committee to Elect Darren Bailey • Illinois House of Representatives
More News