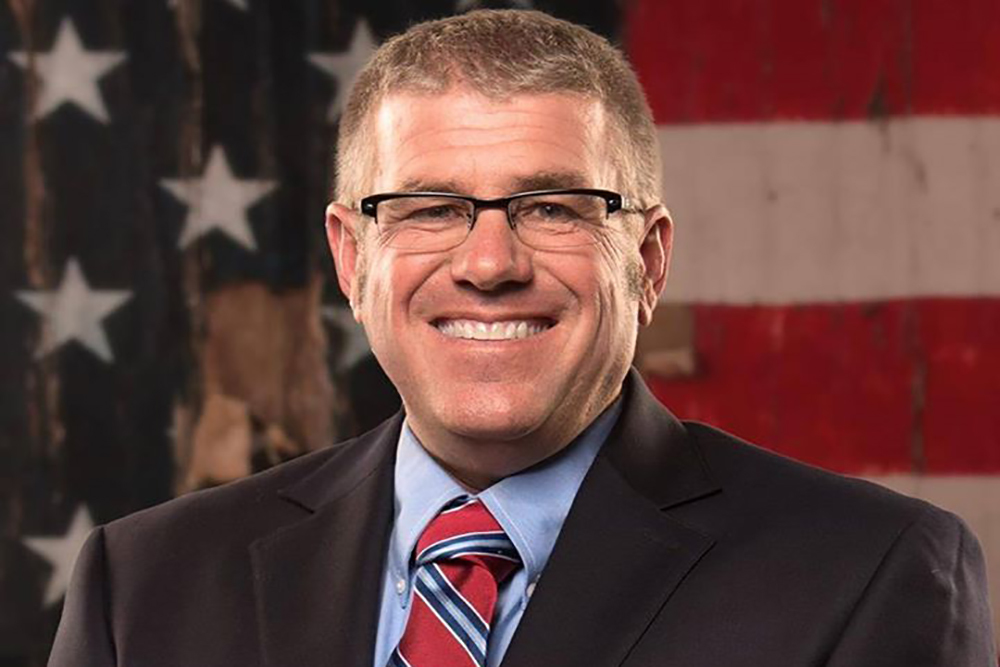 Illinois state Rep. Darren Bailey (R-Louisville)
Illinois state Rep. Darren Bailey (R-Louisville) recently spoke in support of his Republican colleague Rep. Norine Hammond (R-Macomb) after Hammond publicly condemned the practice of gerrymandering earlier this month.
"When gerrymandering takes effect and is utilized, true representation is lost because the powers that be determine how an area is represented," Bailey told SE Illinois News. "Over the years, smart, corrupt politicians have created laws that allowed them to do whatever they want to do to remove someone or add someone to their liking. It's definitely not necessarily a Republican or Democratic issue because it seems like anytime a majority gets in power, this seems to be the game: 'How can we correct the wrongs or help ourselves?' And that's got to end."
With the state's current district map-drawing policy, the majority party has the ability to privately design its own district maps, allowing it to manipulate boundaries of an electoral constituency so that it may receive more votes in future elections. Bailey blames a history of corruption and financial difficulties involving both Democrats and Republicans in Illinois as the reason gerrymandering has been in effect for so long. He calls on Illinois citizens to combat the process by publicly voicing their support for an independent map-drawing process.

Illinois state Rep. Norine Hammond (R-Macomb)
"I have faith in the Illinois voter and the Chicago voter that they are smart enough to realize that maybe this isn't the way this is supposed to work and that they may indeed seek a different path," said Bailey. "Ultimately, the Illinois voter has got to wise up, wake up and decide that throwing money at our problems isn't the issue."
New petitions, such as HJRCA 10, have the goal of removing map-drawing authority from legislators and transferring that power to independent commissions. While Bailey believes that these new commissions would be an improvement, he is concerned with the process of appointing trustworthy, unbiased individuals to these positions.
"The only question I have with [independent commissions] is, 'Who's going to determine this independent commission and what's that going to look like?'" Bailey said. "Doing it for the sake of doing it and not knowing who that is and who determines that task force is important, so I will be watching that very carefully."
Bailey said he has already been in contact with representatives in Indiana and in western states to start exploring new alternatives to gerrymandering.
"Our democracy is built upon the premise that voters choose their elected officials," Hammond said in a statement posted on her website. "But in Illinois, a partisan map-drawing process that allows majority-party lawmakers to draw their own maps and essentially choose their voters is used. This procedure protects incumbent legislators and solidifies majority-party control. The process . . . stifles democracy and undermines our representative form of government."