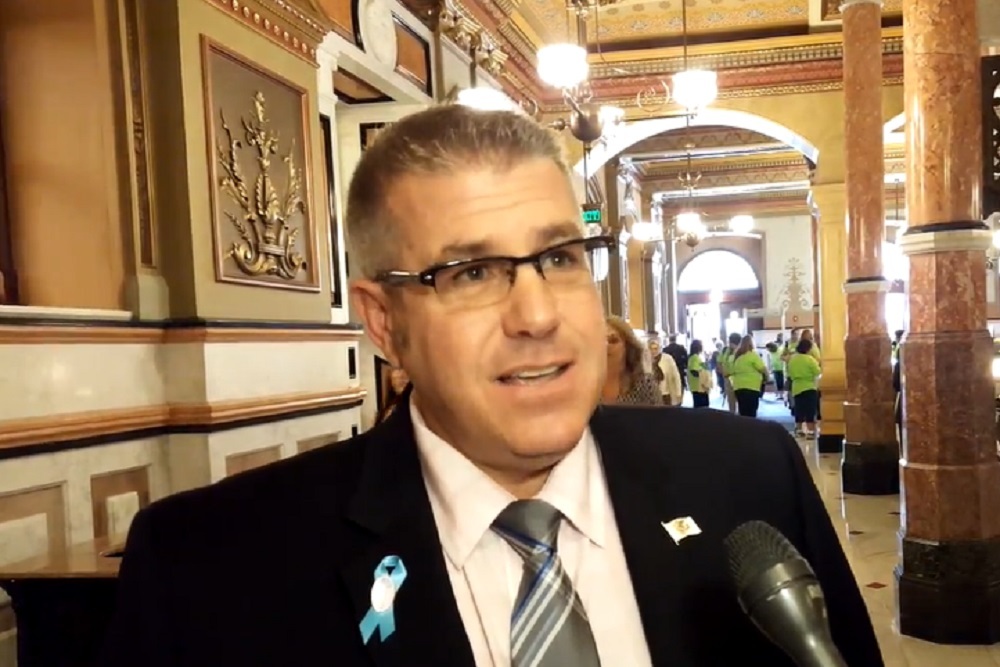 Illinois state House Rep. Darren Bailey (R-Louisville) | repbailey.com
State Rep. Darren Bailey (R-Xenia) says the fact that bills like Senate Bill 0075, which requires employers to provide workplace sexual harassment training, have to be enacted tells you everything you need to know about the kind of change that's needed.
"I voted for that," Bailey told the SE Illinois News of the bill that seeks to establish protections for workers from sexual harassment. "It's a shame that it's necessary, but it is. The only thing that's going to be enough to change that is when we clean house and get men and women in there who have some integrity and actually care and want something different for Illinois. But right now, the system is just the system."
SB 0075 works by limiting the use of contract provisions like non-disclosure agreements and arbitration that are designed to keep workers quiet about such abuse. The new law also extends legal harassment protections to contract workers and consultants, stipulating that in some cases employers are responsible "for harassment of nonemployees by the employer's nonmanagerial and nonsupervisory employees" if the employer fails to take reasonable corrective measures.
In addition, the new law takes the added steps of establishing special provisions for the likes of hotel and casino workers, building on a Chicago ordinance that mandates panic buttons be provided for those who work in isolated spaces that they can easily access and utilize in case of harassment or assault.
"When this bill came out, it was something I could point my finger at and say, I know about this and the next time sexual misconduct happens now we can look at something and say what are we going to do about it," Bailey added. "If people were doing their jobs and being responsible we wouldn't have to have more and more laws like we do."