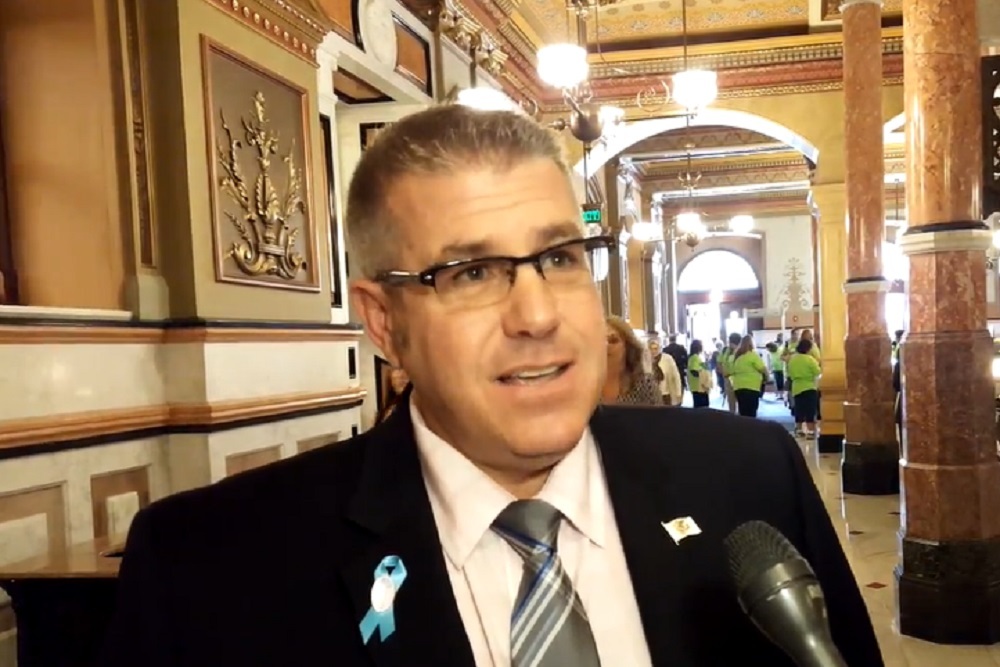 Illinois state House Rep. Darren Bailey (R-Louisville) | repbailey.com
Illinois state Rep. Darren Bailey (D-Xenia) is championing the enactment of a new bill that strengthens the penalties for anyone who "knowingly causes great bodily harm or permanent disability to someone engaged in prayer or other religious activities at a church, synagogue, mosque or other building used for religious activities."
Signed into law by Gov. J.B. Pritzker, House Bill 38 also establishes that such circumstances are to be considered an aggravating factor at the time of sentencing for such crimes.
"I am proud to co-sponsor this legislation to make it clear that people of faith who are attacked in churches are valued, and harming them will get you higher penalties," Bailey said in a press release. "This is a good example of a bipartisan bill that passed unanimously out of both chambers of the legislature and now is the law in Illinois."
The new law stipulates that any assault and battery committed in a church, synagogue, mosque, or other building, structure, or place used for religious worship is to be enhanced to aggravated assault or aggravated battery with higher penalties status.