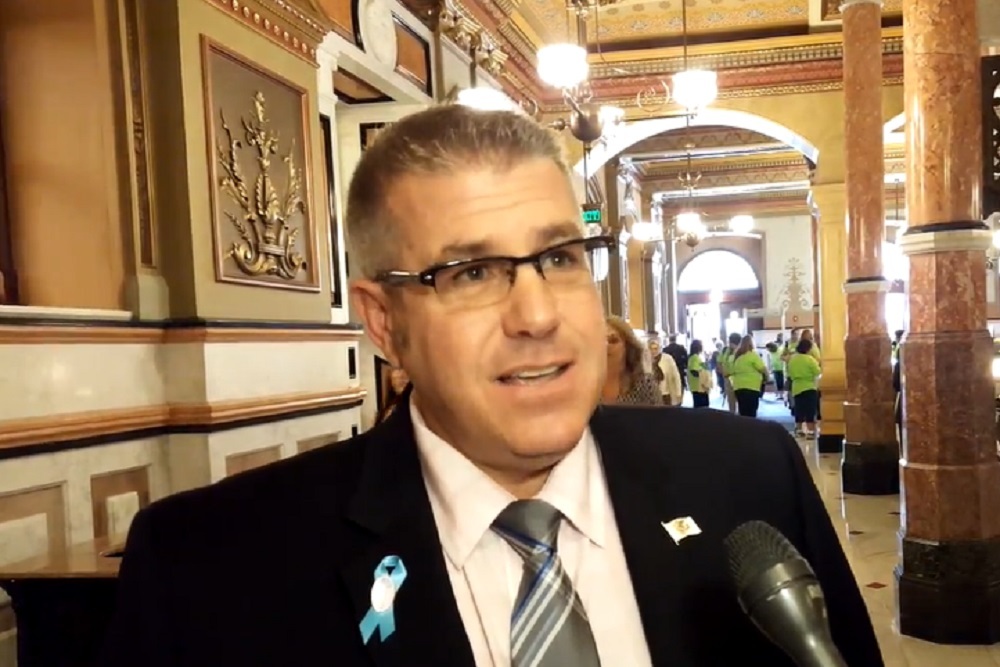 Illinois state House Rep. Darren Bailey (R-Louisville) | repbailey.com
Downstate freshmen state Rep. Darren Bailey (R-Xenia) was recently in Chicago to take part in a hearing dedicated to issues now critical to operations at the state's Department of Children and Family Services (DCFS).
"I appreciate the opportunity to help solve problems for the people of Illinois and from this hearing I have connected with people from the CASA nonprofit organization who may be able to help with the challenges we face in southeastern Illinois' rural communities to help these children," Bailey, a member of the Appropriations-Human Services Committee, said in a press release. "There are still questions about whether IlliniCare is actually ready to take on this responsibility."
Bailey joined other lawmakers in hearing testimony from DCFS officials and other organizations the quality and readiness of programs created to assist foster children and young adults in state custody.
Later this year, more than 17,000 youths now enrolled in the state's foster care program are slated to be switched from their current fee-for-service Medicaid health care programs and into a Medicaid Managed Care Organization.
In addition, another almost 19,000 young adults younger than 26 who were in state custody are also supposed to begin their health care coverage with IlliniCare, a part of HealthChoice Illinois, the state's Medicaid Managed Care Program.
Over time, the state's Medicaid program has steadily been transitioning to managed care systems with than former Gov. Bruce Rauner signing off on legislation last year aimed at steering DCFS and other providers to managed care systems.