Freshman Illinois state Rep. Darren Bailey (R-Louisville) is urging voters to join the fight against Springfield Democrats' destructive tax-and-spend policies.
"I want to issue a challenge to the voters," Bailey told SE Illinois News. "If people are so sick of these tax hikes, and I believe they are, then let's start holding the people that voted for them accountable. Let's get them out of office and let's get the reform-minded individuals in place so we can begin the serious work of restoring Illinois. There's no sense to these tax hikes and I've been saying it for two years."
The results of a new study by news outlet NPR and the University of Illinois-Springfield study finds that 61 percent of state taxpayers now admit they've considered leaving the state, with high taxes being their primary motivation. This year's survey results indicate an 8-percent increase from the 2018 study.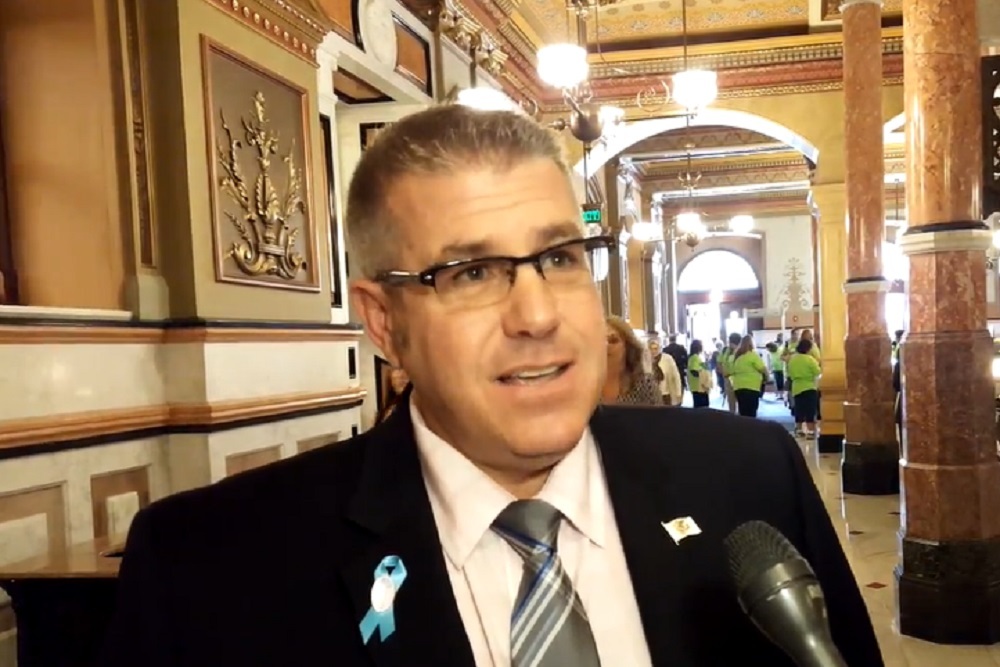 Illinois state Rep. Darren Bailey (R-Louisville) | repbailey.com
Twenty-seven percent of respondents cited high taxes as the reason they want out, with households topping $100,000 in income leading the way at 68 percent. Illinois Policy Institute reports that the state has lost at least 157,000 residents over the last five years, making it the only state in the U.S. to suffer population loss in each of the last two years.
"And still, the biggest news of the day is about abortion and higher taxes and no real reforms," Bailey said. "Let's get those 60 percent out [to vote]. Let's vote the tax hikers out of office."
Bailey laments that only a dramatic shift in Springfield can mean change for the state.
"The current body has been raising taxes," he said. "All they want to do is stay in power, stay in Springfield and earn their pensions. This bipartisan stuff in Springfield I keep hearing about, I'm not seeing it in action. The Democrats do whatever (House Speaker) Mike Madigan (D-Chicago) tells them to do and everybody does whatever keeps them elected, and we've got to change that. We have a chance in this next election to elect some reform-minded people but the voters have gotta show up."