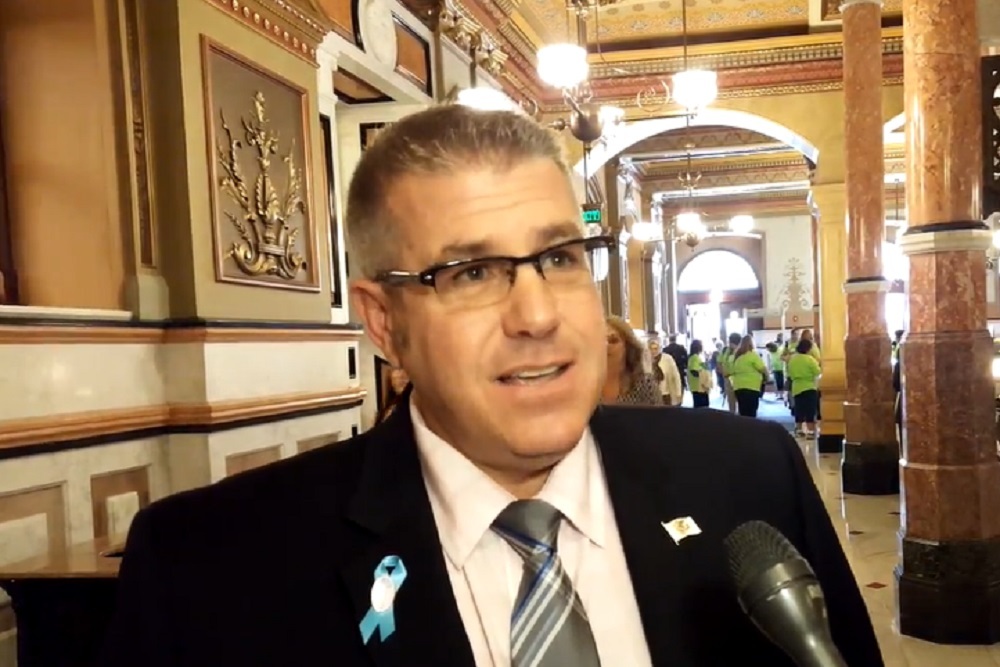 Illinois state Rep. Darren Bailey (R-Xenia) | repbailey.com
Freshmen Illinois state Rep. Darren Bailey (R-Xenia) sometimes wonders whether it's the high taxes or the stifling regulations that do more damage to Illinois' reputation among businesses.
"Any so-called solution coming out of Chicago is always about throwing more money at the problem and raising taxes even higher on people to be able to do it," Bailey told the SE Illinois News. "All the regulations were even a factor in the recent Chicago teachers strike. Being a teacher should be a rewarding job, but so many of them are not able to teach the way they want to because of all the regulations that keep coming and have them moving to other states to pursue their profession or taking other jobs altogether."
The regulation spans across all industries in Illinois, as a new George Mason University survey identifies the state as the third most heavily regulated in the U.S. with some 259,832 total restrictions, including nearly 35,000 in the chemical manufacturing and food sectors alone, disillusioning local business owners and dissuading new ones from coming to Illinois. A separate 2018 study gave the state a grade of "F" for its policies on taxes, labor and licensure, rating Illinois the least business-friendly state in the U.S.
Despite the tarnished reputation and subsequent economic fallout, Bailey insists Democrats want to keep things exactly as they are.
"For them to stay in power, they feel like they have to adhere to this socialist approach," Bailey said. "They will not deal with the issue of accountability. It's always throw more money and create more rules as the answer to everything. The real truth is you have to deal with things and we have to shrink the size of government."