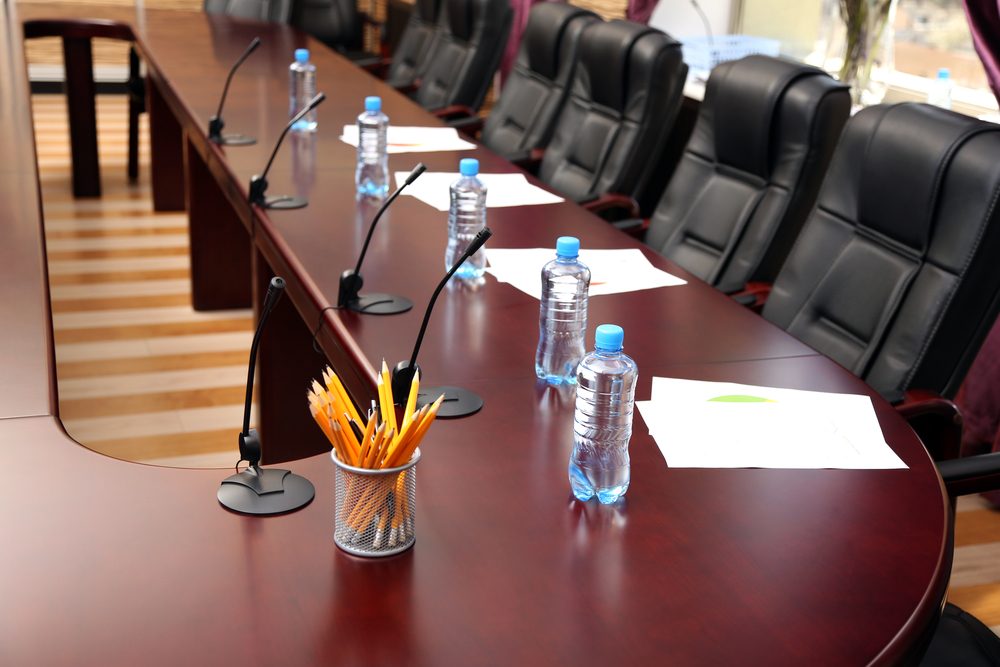 Harrisburg City Council met Nov. 21.
Here is the agenda provided by the council:
Prayer and Pledge of Allegiance: Pastor Jerry Wells - Harrisburg Ministerial Alliance
Consent Agenda
All matters under "Consent Agenda" are considered to be routine and will be entered by one motion. Unless requested by a Council Member or citizen, there will be no separate discussion on these items. If discussion is required regarding an item, that item will be removed from the Consent Agenda and will be considered separately.
Minutes:
1. Regular Meeting Minutes November 07, 2019
Financial:
1. Ameren Illinois – Street Light Project – TIF - $9675.00
2. Seigel's Uniform – Invoice 425039 – Council Contingency – New Hire Gear PD - $69.99
Miscellaneous:
Old Business:
1. John Gunning: Release of $500.00 Damage Deposit – 1129 S. Feazel Street – Rosie Miller
2. Rick Colyer – Saline County Ambulance
3. Angela Webb and Patrick Helzer – Deaconess Illinois EMS
New Business:
1. Jim Brown – Brown & Roberts – Discussion 2014 Watermain Rehab Phase 2 Project
2. Jim Brown – Brown & Roberts - IDOT Resolution #9U-3213-19 – STP Optimization Project
3. Jim Brown – Brown & Roberts – Soil Boring by Holcomb Foundation Engineering – STP Optimization Project - $1648.00
4. 212 E Ford Street - Sale of Property Ordinance
5. 322 W Elm Street - Sale of Property Ordinance
6. Attorney Kolby Smithpeters – Exclusive Ground Ambulance Service Ordinance
7. Attorney Kolby Smithpeters - Ameren Franchise Agreement
8. Consideration to vacate alley between 40 S. Main Street and 35 S. Vine Street
9. Advertise Public Hearing regarding vacating alley between 40 S. Main Street and 35 S. Vine Street
10. Cannabis Dispensing License Fee Ordinance
11. Enterprise Zone Map
12. Treasurer David Cox – Present 2019-2020 Tax Levy
Administrative Reports:
Accounts and Finances Commissioner Ron Morse:
Public Safety Commissioner Raymond Gunning:
1. Contract Negotiations – Executive Session
Water/Sewer, Flood Control Commissioner Roger Angelly:
2. LOCIS contract
3. Authorize City Clerk to sign LOCIS contract
4. New Hire – Sewer Plant
Streets and Public Improvements, Public Property Commissioner Rupert Johnson:
Mayor John McPeek:
Citizen Comments:
1. Sharon Vandenberg – Water main project yard issues
2. Brandie Drone – City Codes
Executive Session:
1. Contract Negotiation
http://cityofgrayville.com/new/city-council/council-agenda/https://347c93cb-3e91-4ba6-ac89-c2e1d22b95b8.filesusr.com/ugd/3acc7b_f8c78104feca4018848c3c74070a2e97.pdf