Illinois state Rep. Darren Bailey (R-Xenia) insists the majority of his Springfield colleagues are going about things counterintuitively by continuing to fill the books with new laws that are only serving to add disorder to an already disorderly state government. In all, 250 new laws will go into effect in Illinois on Jan. 1.
"Most of these laws bring about a pilfering of the taxpayer," Bailey told the SE Illinois News. "There are just too many rules and regulations for anyone to keep up with or keep watch over. What we have in Springfield is a lack of accountability where laws get drawn up because someone goofed up in Chicago and now everyone else has to pay the price. Instead of a local politician addressing the issue, they think it's easier to just pass laws that wind up affecting everyone."
Bailey thinks many of the new laws will either have little to no value or positive impact on Illinoisans.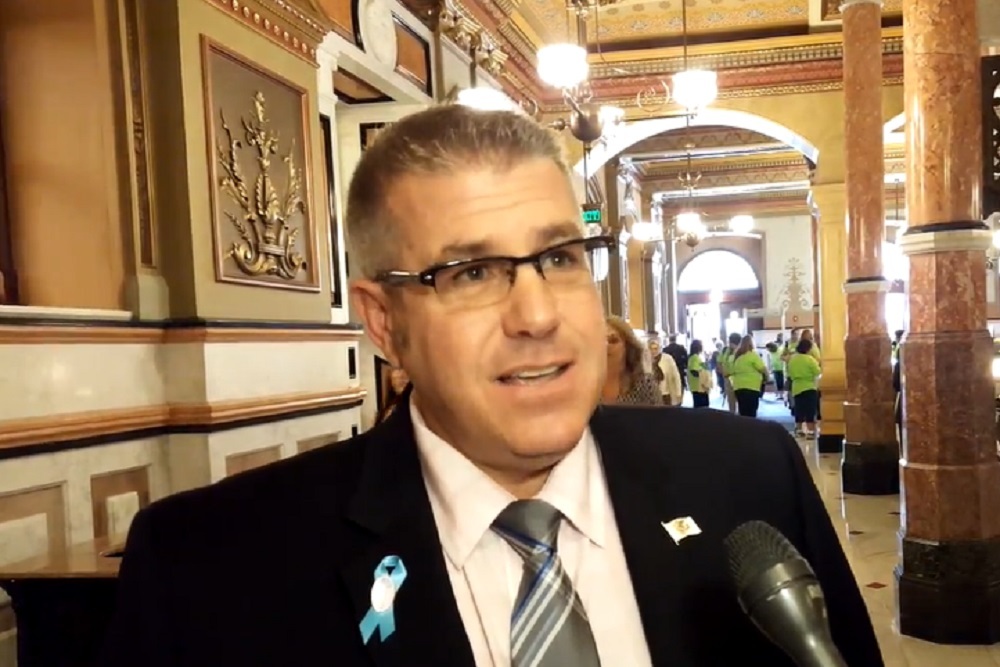 Illinois state Rep. Darren Bailey (R-Xenia) | repbailey.com
"Very rarely does a Chicago politician ever come down here to see how these laws impact life for people like us," Bailey said. "Many of these regulations inhibit us. A lot of the time, some of these feel-good laws do no more than offer false hope to people. [House Speaker Mike] Madigan (D-Chicago) and all the other career politicians that rule Springfield have gotten quite good at providing that sense of false hope."
If there is in fact any impact from the wave of new legislation, Bailey says, more than likely it will be negative.
"All these regulations are why so many people are leaving Illinois," he said. "[People leaving Illinois] want to tell us it's for better weather and things like that, but the proof shows it is because of all the high taxes and the hurt [lawmakers] are putting on individuals and business. People are realizing they don't have to live like this."