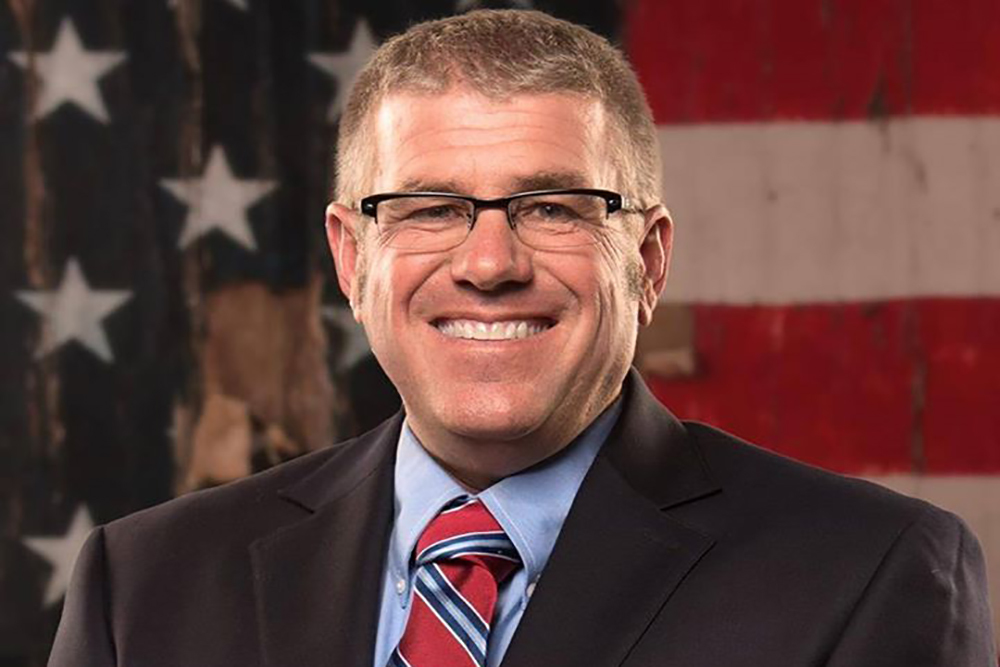 Illinois state Rep. Darren Bailey (R-Xenia)
While many Americans are experiencing varying degrees of shock at how far the impeachment proceedings against President Donald J. Trump have been allowed to go, Illinois state Rep. Darren Bailey (R-Xenia) admits he is not particularly surprised.
"Democrats have repeatedly shown us that they lack common sense, integrity and fairness," Bailey told the SE Illinois News. "So why wouldn't they won't to impeach the president? The whole thing is just like politics in Illinois – one big sham episode after another."
Democrats in the U.S. House moved last week to formally impeach Trump on articles alleging abuse of power and obstruction of Congress. While not surprised, Bailey argues that this process remains historically unprecedented if not downright absurd.

President Donald J. Trump
"In the other instances of impeachment, there was proof, but none of that was garnered in this case," Bailey said. "This is all just a show that could have only happened in this time and with politics being what it is right now."
Since the passing of the articles, several media outlets have reported that the Democratic leaders who pushed so hard to get this far are now considering a delay before turning over their findings to the Senate to formally kick off trial proceedings. Again, Bailey insists almost nothing in politics surprises him anymore.
"I think the few that have any sense are now hitting the brakes because they realize this is a bigger animal than they anticipated," he said. "I think that they thought about it, looked at the numbers, and decided, 'We better back up.'"
Bailey is convinced, however, that it's too late to be thinking about damage control – the majority party may have already done itself irreparable harm.
"I think the American voter is going to step up and elect more conservative leaders that will help the president in restoring this country," Bailey said. "That's how this republic was designed. The message of truth is out there and if voters are willing to take a stand for it, we can all be better for it."