The U.S. Census Bureau's latest data shows that Illinois has suffered the largest population loss in the U.S. since 2010.
Illinois state Rep. Darren Bailey (R-Xenia) is more convinced than ever that Republicans will need to take drastic measures in order slow the nation's highest population loss over the last decade.
"There are going to have to be some radical changes and they're going to have to be made fast," Bailey told the SE Illinois News. "Historically, Republicans here in Illinois haven't handled drastic power changes well. When we get back in control, we have to be ready to cut waste and shrink government."
New data released by the U.S. Census Bureau shows that Illinois lost nearly 170,000 people from 2010-2019, the largest raw decline in the U.S. and second only to West Virginia in terms of percentages. An even closer examination of the numbers concludes that if the state had simply kept pace with the national average population growth since the start of the Great Recession, Illinois' current population would be 9 percent greater than than it is, with an economy projected to have been $78 billion richer, according to an article by the Illinois Policy Institute (IPI).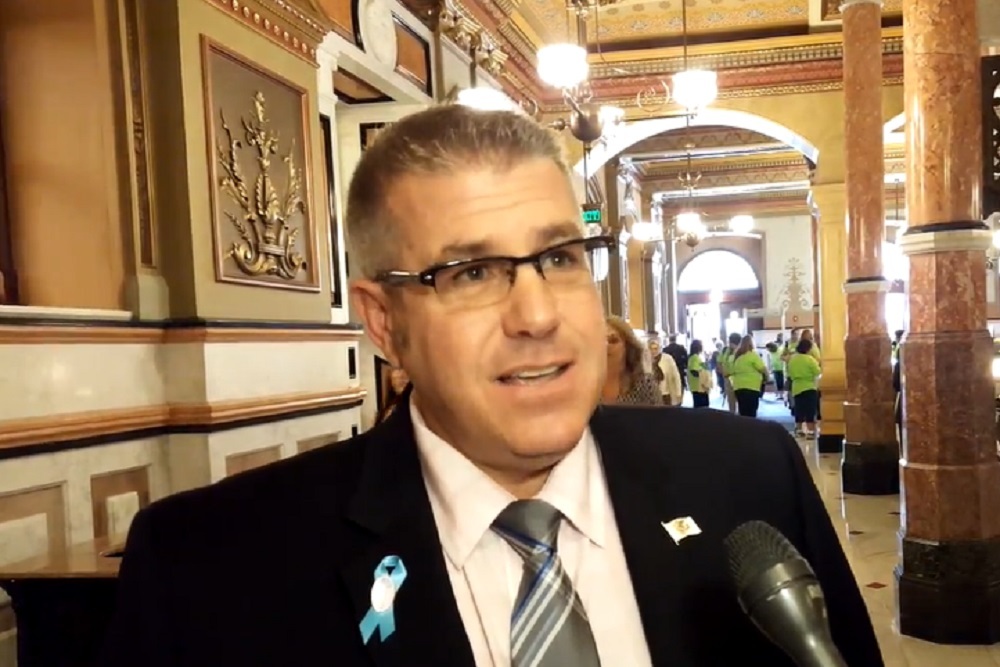 Illinois state Rep. Darren Bailey (R-Xenia) | repbailey.com
"We're going to have to make lifestyle changes and no one's going to like that, especially the unions," Bailey said. "That's going to be the biggest challenge as the state tries to move toward getting healthy. As I look at politicians and people serving in government, not many of them have had to hire and fire people and that's going to make what needs to be done even more difficult."
IPI reports that Illinois' population declined by nearly 52,000 from July 2018 to July 2019, the nation's second largest raw decline behind only New York and the third greatest percentage-wise behind West Virginia and Alaska, according the new census data. The report concludes that it is no coincidence that Illinois' population loss reached record levels in 2018, which was the same year the General Assembly passed the largest permanent income tax hike in state history.
Just as damning are multiple studies that reveal the largest segment of those fleeing are working-age individuals who cite rising taxes as the primary reason for wanting out.
"I'm just not getting the idea from Democrats that there is a sense of urgency for what needs to happen," Bailey said. "Too many people are comfortable with where things are right now."