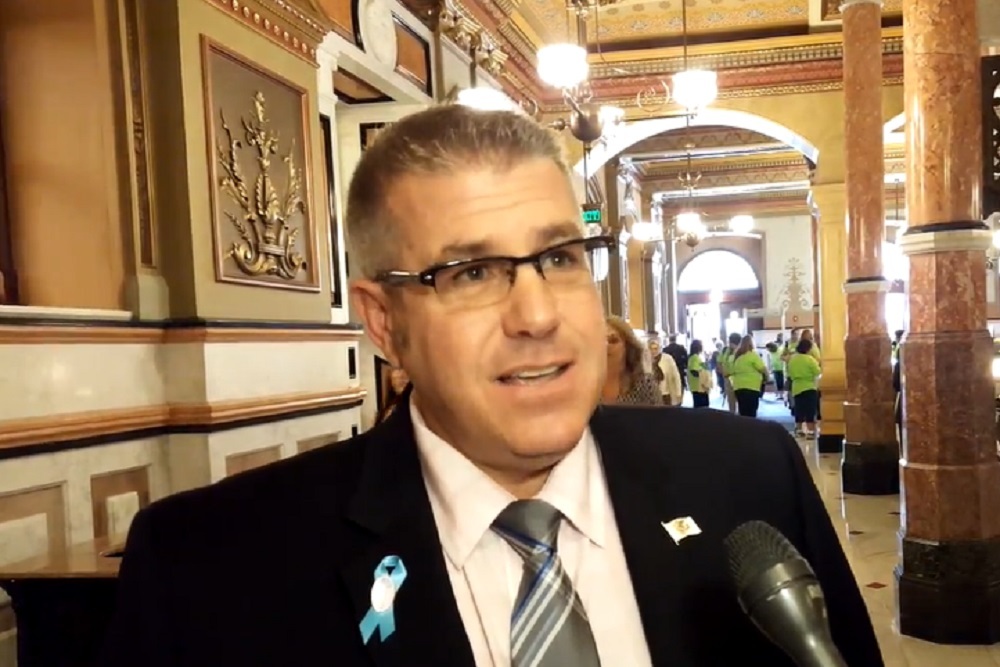 Illinois state Rep. Darren Bailey (R-Xenia) | repbailey.com
Illinois state Rep. Darren Bailey (R-Xenia) believes the property tax relief task force recently assembled by Gov. J.B. Pritzker did exactly what it was intended to do.
"Everyone knows that [Democratic Gov. J.B.] Pritzker and [House Speaker Mike] Madigan (D-Chicago) are not serious about any kinds of reform," Bailey told the SE Illinois News. "They just like handing out money and perks to keep them in power. Until Democratic representatives decide to fight back and not be told what to do, we're going to continue to struggle and lag behind everyone else."
Several media outlets have reported that Republicans assigned to Pritzker's 88-member task force have refused to sign off on a draft report amid concerns that it inadequately reflects their views and fails to propose any major changes for a system they insist needs a major overhaul.

Illinois state Sen. Dale Righter (R-Mattoon)
"It's certainly nothing new when you look at all the task forces that have come before it," Bailey said. "Most of the time, they don't even fill out a report and this just seems like more of the same attempt at distraction."
Bailey, however, remains hopeful that his party can see an opportunity beyond the adversity.
"I think it's time for the GOP to come out with a total plan that covers everything from property taxes to education and budget," said Bailey, who is running for the 55th District state senate seat soon to be vacated by retiring incumbent Sen. Dale Righter (R-Mattoon). "It's just time for us to roll out our ideas and solutions to save this thing. It may not get far in this current climate but we need to have the plan ready to go because the winds may change at some point in time."
Bailey said his motivation for continuing to fight comes from thinking about all the people who still call the state home.
"I think of my grandkids and every other young person," he said. "I want their futures to be as bright as they can be, and so the battle continues."