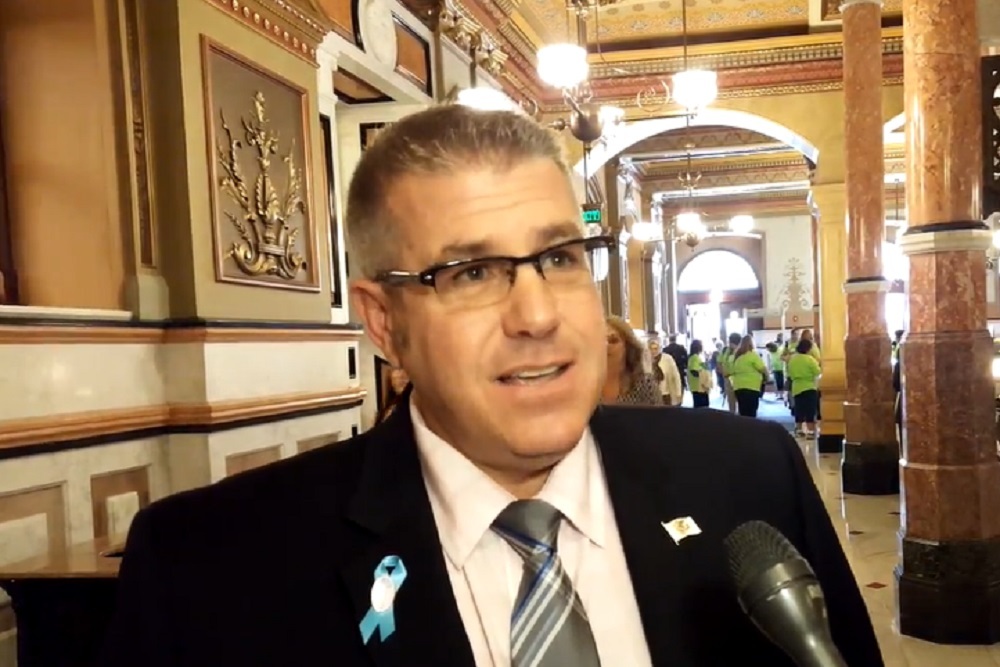 Illinois state House Rep. Darren Bailey (R-Xenia) | repbailey.com
A downstate lawmaker is urging Illinois voters to act on the things they say are most important to them come election time.
"When voters show up at the polls, they need to look at all the career politicians that have been in Springfield forever and move right past them," Illinois state Rep. Darren Bailey (R-Xenia) told the SE Illinois News. "We all know it's time to elect people that stand for reform and restoring state government."
A new Illinois Education Association survey finds voters rate "cleaning up corruption in state government" an issue even more critical than "having high-quality public schools," "reducing crime" and "balancing the state budget." Researchers found that 69 percent of all respondents ranked having clean government a perfect 10 on a scale of 0-10, and 85 percent of them rated it as an eight or better.

Illinois state Sen. Martin Sandoval (D-Chicago)
"This is our ultimate hope for turning Springfield around," Bailey said. "Truly bringing about clean government means we have to get rid of the people in control right now and that starts with people having had enough. I know corruption can be on both sides, but right now it's clear to everyone where it's coming from."
The results of the survey were made public shortly after former state Sen. Martin Sandoval (D-Chicago) pleaded guilty to federal bribery charges after pocketing $250,000 from one of the state's biggest red-light camera companies in exchange for favorable voting. Around that same time, ABC News reported that Illinois has the most public corruption convictions in the U.S. since 2000 with 891.
"I really believe that it's time for voters to give conservatives more of a chance," Bailey said. "Maybe it hasn't reached the point of being an organized movement but we Republicans are really encouraging people to get out and vote for what more of them are saying is their conscience."