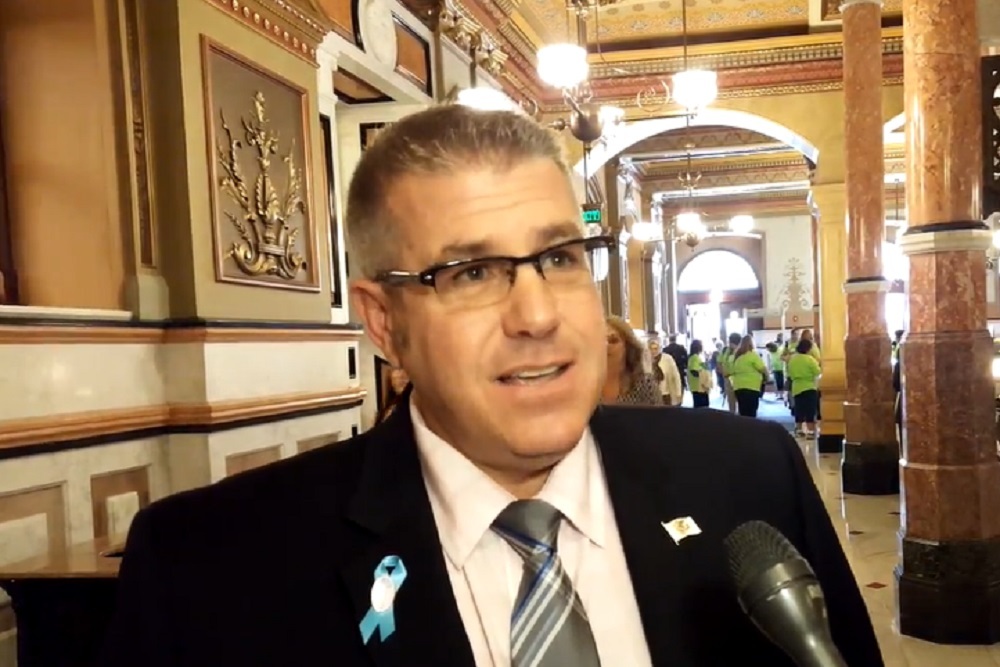 Illinois state House Rep. Darren Bailey (R-Louisville) | repbailey.com
A downstate lawmaker is leading the charge against a proposed ammunition tax that critics insist is designed to put an even greater squeeze on legal gun owners.
"First off, I'm opposed to any new taxes because I think the residents of Illinois are already taxed too much," state Rep. Darren Bailey (R-Xenia) told the SE Illinois News. "As for the so-called ammo tax, I'm against it because I think it would be an infringement on our Second Amendment rights. No one needs to be taxing weapons and bullets at this proposal is just aimed at slowly chipping away at the gun rights of the people of this state."
Sponsored by state Rep. Jonathon Pizer (D-Chicago), House Bill 5651 would impose a 2% tax on top of the state's current 6.25% sales tax with the added revenues earmarked for the Safe Schools and Healthy Learning Environments Grant Fund.
Bailey said the move strikes him as just more of the same harassment of legal gun owners and overall abuse of state taxpayers.
"We're going to trust our state government to collect tax money for education," he said. "On top of that, I'm tired of being pushed around by Chicago legislators with all their crazy laws when it comes to guns. It's time for Chicago Democrats to get their heads out of the clouds and start working toward saving this state."
Bailey said he worries how much longer things can continue to go the way that they are in Springfield without causing the state even greater harm.
"It's clear the model is failing," he said. "Democrats in Chicago want to take away guns, but crime is out of control. If you want to do that in Chicago, that's fine but just leave us alone. Guns are not the problem, lax laws and liberal judges are and we need to start dealing with that along with real reforms when it comes to issues like the budget, pensions and education."