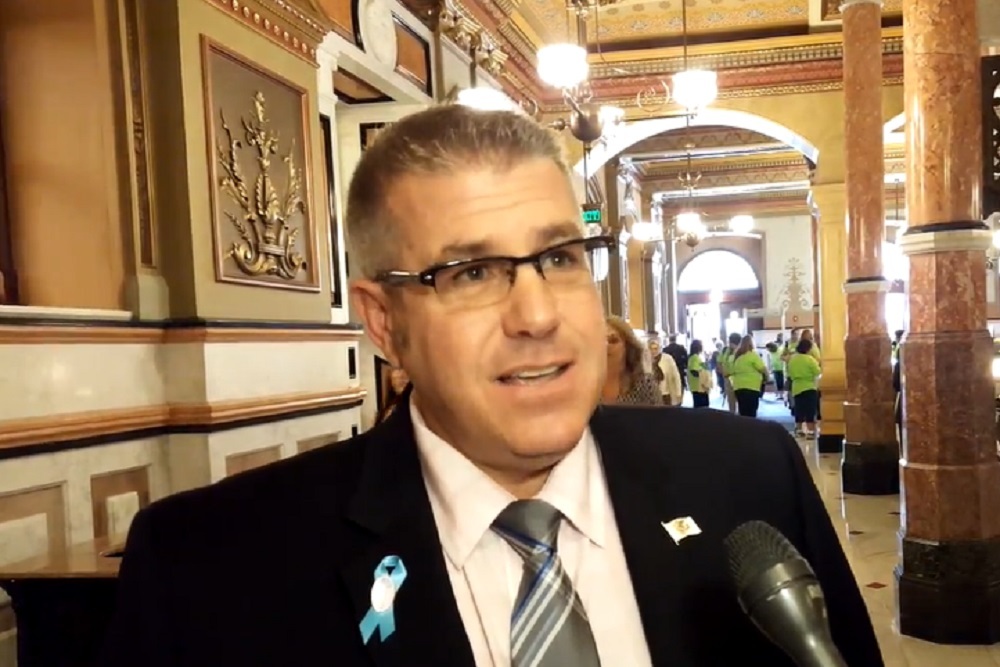 Illinois state House Rep. Darren Bailey (R-Louisville) | repbailey.com
A downstate lawmaker insists the findings in a new Southern Illinois University poll that concludes more than half of all state residents favor a constitutional amendment as a way of reeling in still-rising pension costs comes as a no surprise.
"The vast majority of people feel that way," state Rep. Darren Bailey (R-Xenia) told the SE Illinois News. "The only people you can't get to talk about the issue and come to the same conclusions are the people in Springfield. Everyone else has the common sense to know that there's no way we can sustain what we're doing."
Researchers found that 51 percent of residents insisted they would be in support an amendment that while preserving the benefits of already retired state workers would also allow for a reduction in future benefits earned by current and new employees.
With pension costs already consuming more than one-fourth of the state budget, the proposal registers widespread support across the board, with 46% of individuals earning under $50,000 expressing support, 50% of those earning up to $100,000 and 57% of those topping $100,000. In addition, residents over the age of 66 showed the most support by that measure at 54%
"People are fed up with this, but with the power and influence of the unions Democrats won't entertain the idea of changing things," Bailey added. "I've been saying for a while that the first recession to come along will probably force us to the table on this because it would be such a strain on all the businesses that are already operating at these razor-thin margins."
According to Illinois Policy Institute, Illinois is already home to the worse pension crisis in the country with Moody's Investors Services pegging overall debt at $241 billion and having grown by 500 percent since the turn of the century.