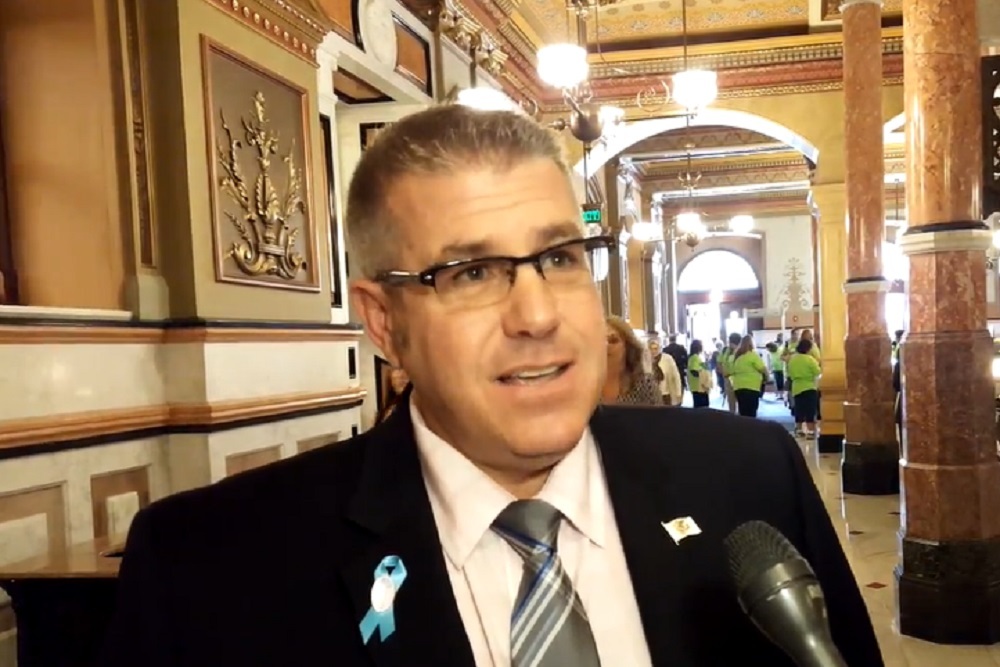 State Rep. Darren Bailey (R-Xenia) | repbailey.com
Republican Darren Bailey essentially clinched the Senate seat for District 55 by winning the March 17 primary election.
Bailey received 25,019 votes in his victory, compared to challenger Jeff Fleming's 7,278 votes.
He has represented the 109th District in the Illinois House since first being elected in 2018. In July 2019, he announced his intention to run for the Senate seat being vacated by fellow republican Dale Righter.
Bailey served as a member of the North Clay Board of Education, and is a farmer in Xenia, IL. He and his wife, Cynthia, have four children and eight grandchildren.
Bailey told the Effingham Daily News that he ran out of frustration with the state's tax-and-spend model when the budget was passed with a 32 percent tax increase, no reforms and a $1.2 billion deficit. He told the paper that he would like to eliminate the Firearm Owners Identification Card, reduce state spending and the government, and end taxpayer funded abortion.
"As the current state rep for the 109th, it is fair to say that the residents of our district are more informed and represented than they have ever been, and maybe more so than any district in the state," said Bailey before the election. "I am very available and always listening to problems and concerns. My opposition wants to return to business as usual in Illinois."
His primary election opponent was Jeff Fleming, an attorney from Olney. Fleming served for 36 years on the Richland County TB Care and Treatment Board and as a trustee for Olney Township. He is a practicing attorney and a member of the National Speakers Association, as well as the National Rifle Association, the Illinois State Rifle Association and a co-chair of the Southern Illinois Friends of NRA.