Metropolis mayor keeps seat; Brookport mayor is ousted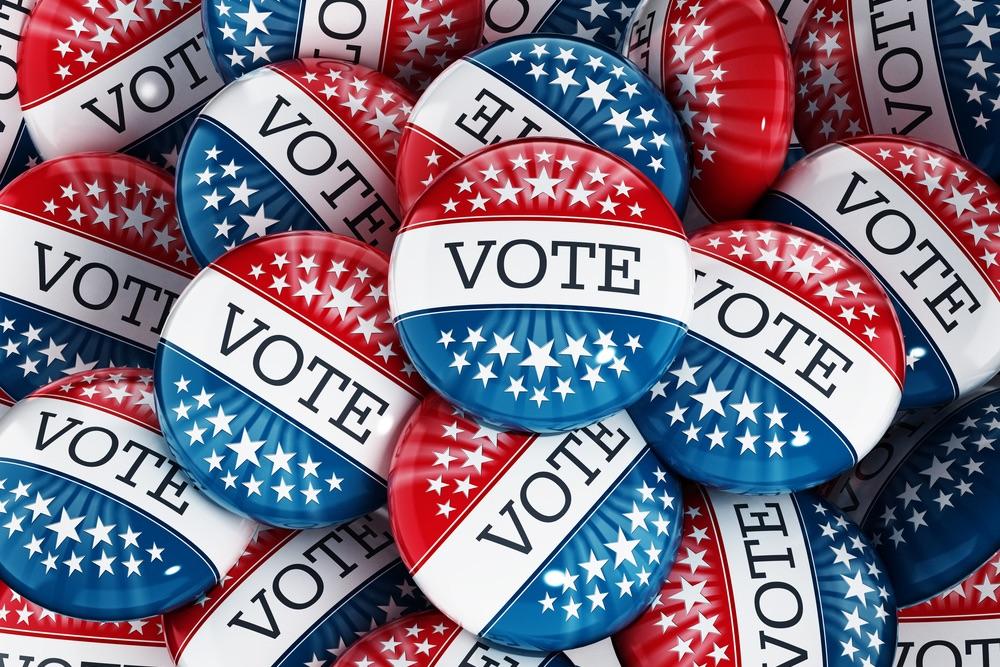 The election cycle came to an end with voters across the state casting ballots in the April 4 general consolidated election.
Votes were tallied precincts have reported. Out of a total of 46,004 voters, only 5,646 showed up to cast their ballots at the 65 precincts in Williamson County. That means just 12 percent of voters decided the outcome of the races. That's not unusual, as local elections rarely garner as must interest from citizens as national elections such as those for president.
The winners in the various local races, as well as an election recap are below.
Metropolis election results
The mayoral candidates in Metropolis, popularly known as "Superman's hometown," all spoke out in attempts to reach voters heartstrings during their campaigns. Incumbent Mayor Bill McDaniel, Alderman David McManus, Richard Corzine and Julian "Butch" Adams talked about economic stimulus and safe streets during a forum at the Metropolis Community Center. McDaniel, who has been the mayor for the past dozen years, continued to focus on his beautification efforts while highlighting the accomplishments and triumphs of the office during his tenure. The message resonated with voters who re-elected McDaniel with 600 votes. Adams received 201 votes while Corzine garnered 348 votes and McManus received 295.
Johnston City election results
Jim Mitchell took over as mayor of Johnson City six years ago and wanted to keep the job. His campaign during the past several months has focused on his fiscal accomplishments while in office, including correcting more than a $1-million-dollar budget shortfall before his time in office. The city now operates comfortably in the black, something that Mitchell touts as a major accomplishment. Voters agreed at the polls and Mitchell protected his seat from a challenge by Michael Murray. Both independent candidates, Mitchell received 383 votes to Murray's 319.
Mitchell will be working with winners from uncontested races, including Timothy Ditch as city clerk, Tina Lindsey as city treasurer and Alderman Lenda Rains. He'll also be working with Alderman James Allen, who made a successful bid for alderman of Ward 1 against Donald Shields. Lee Ann Murphy was successful in her bid to become alderman in Ward 2. Dwight Hoffard and William "Billy" Hatfield will also be serving as aldermen after running unopposed.
Marion Park Board results
Marion Park Board Commissioner Chris Sheffler waged a campaign trying to convince voters to elect him to a full four-year term on the board. He touted his experience in the city's water billing department along with his public policy college major as key reasons voters should cast their ballot for him. Even with his experience and degree, Sheffler wasn't able to secure a victory against Ashley Gott. Voters favored Gott who received 395 votes to Sheffler's 324.
Brookport mayoral results
In contrast to the race in Metropolis where voters chose an incumbent, Brookport will have a new mayor following the defeat of incumbent John Klaffer. Klaffer was challenged by Tammi Wessell, who won the election with 94 votes to Klaffer's 79.
Initial vote tallies were reported by the various county clerks, with all precincts reporting. These results are reliable, but final results have to be certified before being entered into permanent record. You can see these results in full at the county clerks' website.
Want to get notified whenever we write about any of these organizations ?
Next time we write about any of these organizations, we'll email you a link to the story. You may edit your settings or unsubscribe at any time.
Sign-up for Alerts
Organizations in this Story
4476 Korte Rd
Metropolis, IL - 62960
106 West 5th Street
Metropolis, IL - 62960
More News