Fowler defeats Forby by wide margin in District 59 state Senate race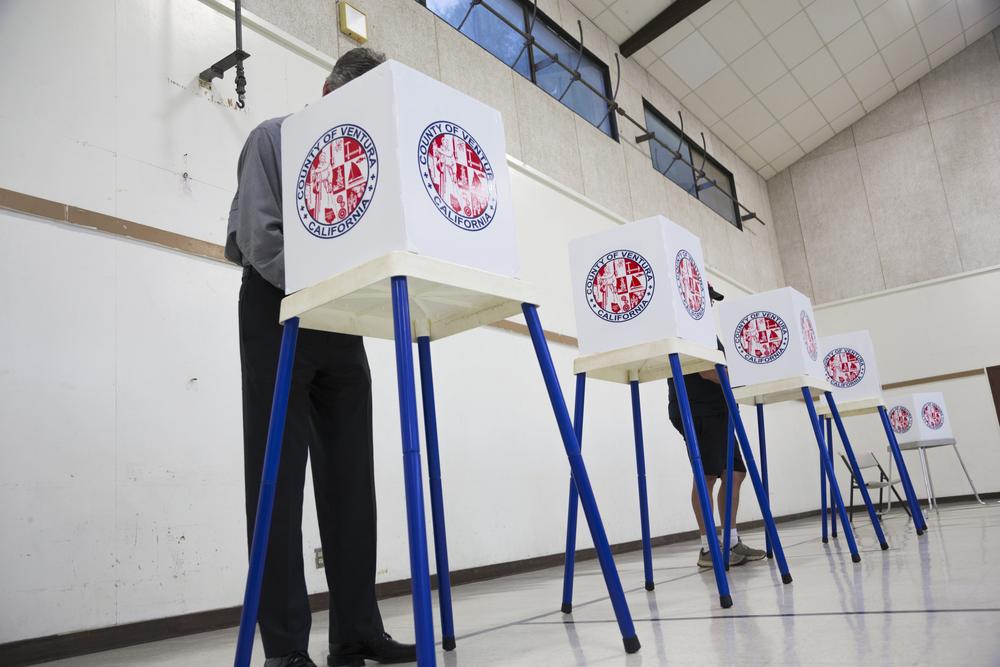 Republican Dale Fowler soundly defeated state Sen. Gary Forby (D-Benton) in District 59 with an agenda that focused on term limits, education and jobs.
Fowler triumphed over Forby — an incumbent who served for more than 12 years — by more than 10 percentage points.
Mayor of Harrisburg since 2014, Fowler, in addition to term limits, is an outspoken supporter of fair mapping. He believe incumbents have taken the voice away from Illinois residents. Fowler also is a strong proponent of education, stating that it must become Illinois' top priority.
Fowler's mayoral record highlights previous economic achievements, having successfully brought in more than $60 million worth of capital investment to the city. Similarly, Fowler hopes to bring jobs and businesses back at the state level and make it a desirable venue for families and businesses.
Fowler grew up on a farm near Eldorado, with an appreciation for hands-on work. Identifying his skill for business, he successfully navigated his Saline County motor freight and cold-storage service, Eldorado Locker Co., through the 1970s recession and through the "bust-and-boom" 1980s.
Fowler also gained experience as an operations supervisor for former Illinois Secretary of State Jim Edgar and worked for the state Department of Corrections for over two decades.
As mayor, Fowler promoted Harrisburg as an attractive destination in southeastern Illinois — nurturing a business renaissance in the form of a new movie theater, family entertainment complex, restaurants, retail businesses and other ventures in the city.
"I grew up in business," Fowler said this year. "People said that the state of Illinois is not a business, but it can be treated like one. You have to have a budget. You have to spend within your means. You have to grow your revenue and grow your resources. That's how businesses prosper — same concept with the state of Illinois."
In a year fraught with major issues for the Land of Lincoln, Fowler was not afraid to speak out on issues of importance to him and his constituency. When House Speaker Michael Madigan's (D-Chicago) budget failed to pass, and the General Assembly adjourned for the summer, Fowler readily broadcast his disappointment.
"The politicians are headed home for the summer to try and convince us that this mess isn't their fault because they voted for Speaker Madigan's latest budget proposal," Fowler said at the time. "That budget is a $7 billion bad check to Southern Illinois. We have seen it year after year, when the money runs out ... Southern Illinois gets left empty-handed."
Furthermore, when Madigan reneged on his promise to conduct budget workshops, Fowler expressed dismay.
"Down here, we work until the job is done," Fowler said. "The Illinois General Assembly must get back to Springfield, take care of business and pass a balanced budget. The people of Southern Illinois have had enough. We demand more business and less politics."
Last month, the Chicago Tribune endorsed Fowler based largely on his track record of fiscal responsibility. In its endorsement, the publication called out Forby for supporting Madigan's budget, which would have tipped the scales even more out of economic balance.
"Forby … voted in May for House Speaker Michael Madigan's spending plan, which everyone knew was $7 billion short," the Tribune said. "He didn't have to vote for it. Most Democratic senators did not. Remember that, voters of this district, when you show up to cast a ballot on Nov. 8. A better choice is Dale Fowler, mayor of Harrisburg, who knows what 'reckless spending' actually means. Fowler is endorsed."
In a conciliatory statement released last night, Forby said it had been an honor to serve the 59th District and its working families.
"I've been blessed to meet and become great friends with so many during my time in office and would just like to thank our supporters this time around," Forby said. "We didn't get the result we were hoping for, but we can certainly be proud of the way we ran our campaign. I called to congratulate Dale Fowler and wish him the best in representing this great area."
Want to get notified whenever we write about
Dale Fowler for State Senate
?
Next time we write about Dale Fowler for State Senate, we'll email you a link to the story. You may edit your settings or unsubscribe at any time.
Sign-up for Alerts
Organizations in this Story
More News