Reis starts petition drive to protest Obama Library funding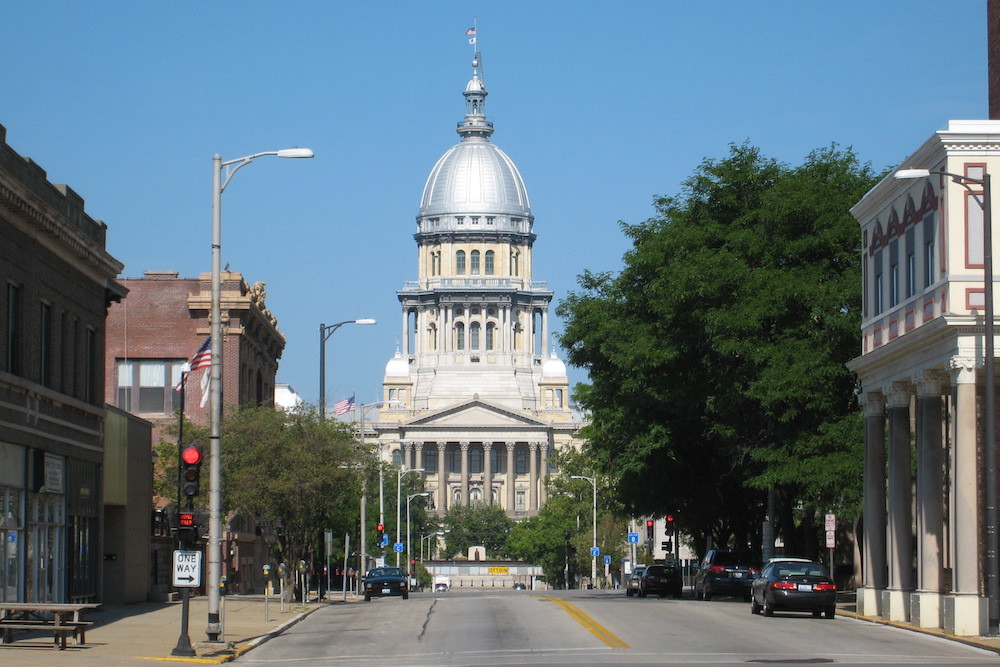 Springfield, Illinois | By Éovart Caçeir at English Wikipedia, CC BY-SA 3.0, https://commons.wikimedia.org/w/index.php?curid=10535377
Rep. Dave Reis (R-Willow Hill) is leaving no doubt about where he stands on the issue of Illinois taxpayers being left to foot the bill for the Obama Library in Chicago.
Reis recently filed House Resolution 627 to prevent taxpayer funding of the library. Reis' action comes in the wake of House Speaker Mike Madigan (D-Chicago) proposing that the state spend up to $100 million on the project using funds that have been earmarked for state road projects.
Rep. Dave Reis (R-Ste. Marie)
"Speaker Madigan and the Democrats are at it again, hatching a plan to divert $100 million in state road funds to help fund the Obama Presidential Library in Chicago," Reis said in a press release. "It's quite unbelievable. We're going through tough times. Our bills aren't being paid; a lot of things aren't being funded. People are upset. Meanwhile, the Chicago Democrats come at us with another Road Fund diversion like this."
Reis is now seeking signatures for a petition in opposition to the plan. He noted that with the state already some $15 billion in debt, taxpayers can ill afford to take on such another costly expenditure.
"This proposal is bad for two reasons," he said. "First, we need to be focusing financially on our roads and bridges. Second of all, the people of Illinois passed a constitutional amendment last year protecting the Road Fund to only be used for transportation issues. This is just another bad proposal by the speaker."
Reis said he and his supporters are doing all they can to make certain they aren't blindsided on this issue the way they feel they were when Gov. Bruce Rauner recently signed abortion expansion bill HB40 into law.
"We're going to put it in writing this time," he said in the release. "We're asking people to sign their opposition to $100 million of our tax dollars going to the Obama Library."
Want to get notified whenever we write about
Illinois State Representative David Reis
?
Next time we write about Illinois State Representative David Reis, we'll email you a link to the story. You may edit your settings or unsubscribe at any time.
Sign-up for Alerts
Organizations in this Story
Illinois State Representative David Reis
More News