Reis challenger wants to fight 'unchecked power' that ignores increasing taxpayer burden
A new Truth in Accounting survey ranks Illinois 49th in the country for the hefty debt burdening taxpayers, and House District 109 candidate Darren Bailey fears things may be primed to actually get worse.
"A high tax burden is not exactly the way to lure new businesses and opportunities to Illinois," Bailey told the SE Illinois News. "If we do not begin the serious process of reducing the cost of government and lowering taxes, we are going to lose even more population which is only going to increase the tax burden even more."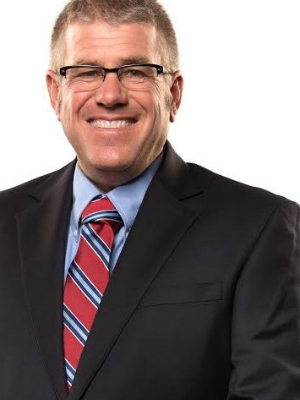 Darren Bailey
The survey found that to pay off the state's debt, each taxpayer would have to pay $50,400, based on 2016 government financial records. Overall, the cash-strapped state has total liabilities of $235.9 billion, with just $25.5 billion in assets.
The state's faltering reputation comes after well over a decade of uninterrupted Democratic rule, including 11 straight years of Democrats occupying the governor's mansion before the 2014 election of Republican Gov. Bruce Rauner.
Earlier this year, Democrats, with the aid of a handful of Republican lawmakers, banded together to override a veto by Rauner to permanently increase the personal income tax by 32 percent.
"The Democrat majorities in the House and the Senate have largely unchecked power," Bailey said. "Taxpayers need legislators who will stand up to the Democrats and fight to lower taxes – not raise them."
Bailey, who is running against Rep. David Reis (R-Olney), said he is convinced "true Republicans" would have long ago tackled the problem of the state's massive debt and ongoing pension crisis to arrive at a balanced budget.
"The fact that so many elected leaders have stepped down or are no longer running for re-election is proof that they know they failed the voters," he said. "We have legislators who have recklessly spent taxpayer money with no regard for the consequences."
In handing the state an overall "F" grade, Truth in Accounting researchers also highlighted that the state now owes nearly $117 billion in pension liabilities, or roughly half of its $210 billion in overall debt. In 2016, pension liabilities grew by another $8 billion.
Bailey said the only answer lies in Illinois voters coming together to fire career politicians.
"Taxpayer burden is a priority because families will simply relocate to another state," he said. "And when that happens, the burden of those of us still here increases. I personally am embarrassed and upset – upset enough to get involved and work hard to make real progress on our debt and pension crisis."
The 109th District includes Jasper, Effingham, Clay, Richland, Lawrence, Wabash, Wayne, Edwards and White counties.
Want to get notified whenever we write about any of these organizations ?
Next time we write about any of these organizations, we'll email you a link to the story. You may edit your settings or unsubscribe at any time.
Sign-up for Alerts
Organizations in this Story
Bailey for Illinois • Illinois State Representative David Reis
More News