Bailey vows to reverse trend of taxpayers fleeing the state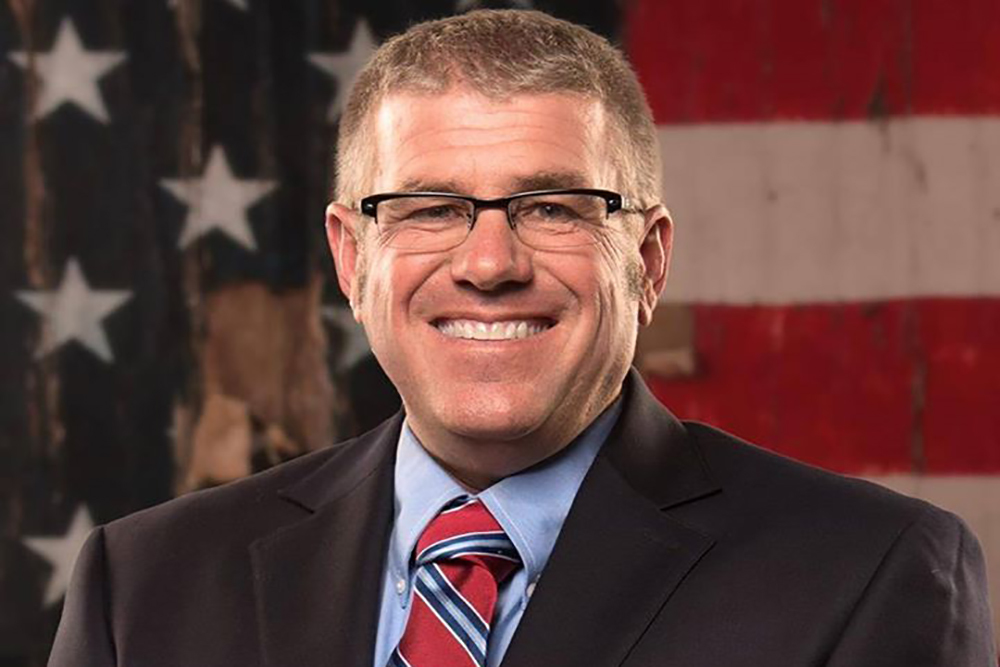 Darren Bailey, faced with the news that Illinois lost more than 86,000 residents and nearly $5 billion in taxpayer income over 12 months, knows what he has to do.
"Reversing these trends is one of the main reasons I am running for office in the first place," Bailey, a Xenia Republican who is running against Rep. Dave Reis (R-Willow Hill) in the 109th District, told the SE Illinois News. "One of my top priorities as a legislator will be to work diligently with other lawmakers to bring about the meaningful reforms we need to turn Illinois around. Raising taxes does not stop the out-of-control spending."
A recent Paul Simon Public Policy Institute survey found that nearly 50 percent of all Illinois residents now want to leave the state, with taxes being cited as the No. 1 reason.
Data composed by the IRS also found the cash-strapped state experienced a loss of nearly 42,000 tax returns to other states over the 2015-16 year, equating to an all-time high in lost exemptions.
Researchers noted millennials are leading the charge for greener pastures, with the top 10 states to which Illinois lost population being Florida (12,800 exemptions gained from Illinois on net), Texas (9,400), Indiana (8,200), California (7,600), Arizona (6,400), Wisconsin (6,000), Colorado (4,700), Georgia (4,200), Tennessee (3,600) and North Carolina (2,700), according to the report.
"We need business reforms to send a message to the business community that Illinois is serious about job growth and job creation," Bailey said. "We need to look at ways to reduce spending at the state level. Our situation is like a parent who continually gives their child whatever the child wants without any discipline. It is time to get a handle on spending."
In the end, Bailey said the only thing that can stop so many people from feeling like they have no choice but to walk away rests in more of them taking action.
"We have to lower taxes if we want to stop the exodus from Illinois," he said. "My opponent, along with the Democrats, voted to punish taxpayers for their mistakes. We need legislators who will stand up and demand the kind of reforms we need to put Illinois back to work."
Bailey said he is convinced taxpayers have now finally had enough and are ready to take action.
"I understand why people are leaving," he said. "As long as the General Assembly is full of career politicians like my opponent, nothing is going to change. I think the tide is changing. There is a group of committed conservatives like me running in various districts across the state. Voters finally have real choices this year and to me that is exciting."
The 109th House District includes parts or all of Jasper, Effingham, Clay, Richland, Lawrence, Wabash, Wayne, Edwards and White counties.
Want to get notified whenever we write about
Committee to Elect Darren Bailey
?
Next time we write about Committee to Elect Darren Bailey, we'll email you a link to the story. You may edit your settings or unsubscribe at any time.
Sign-up for Alerts
Organizations in this Story
Committee to Elect Darren Bailey
More News