Bailey poses tough challenge to Reis in GOP primary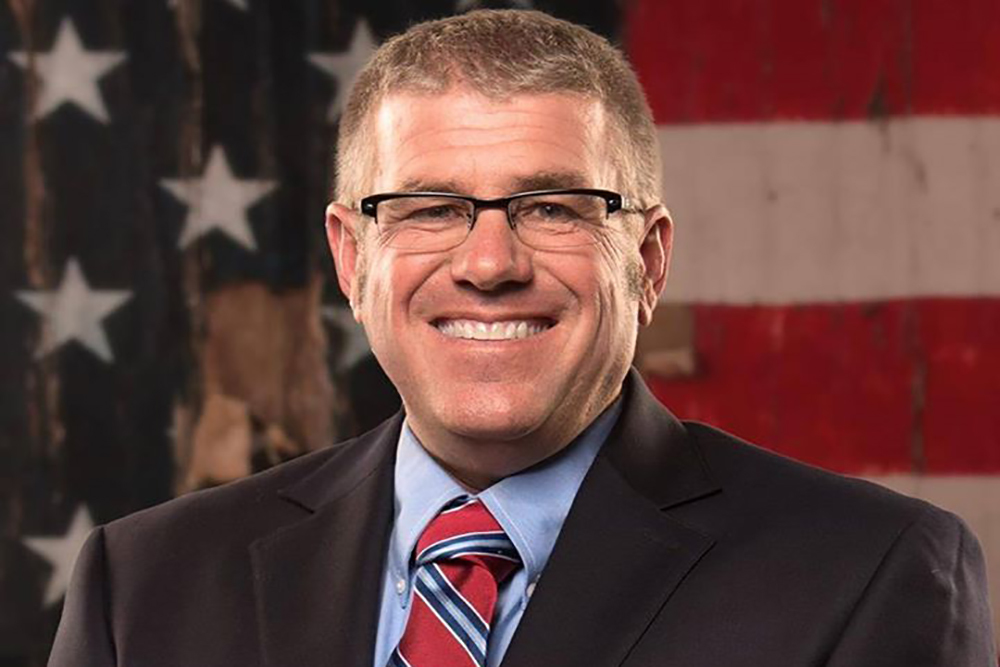 Darren Bailey | Darren Bailey
State Rep. David Reis (R-Willow Hill) claims that he had no other choice when he flip-flopped on a critical tax increase vote last legislative session.
As one of the only few Republican lawmakers to buck their caucus and vote with the Democrat-majority, Reis chose to pass a 32 percent tax increase--the largest in state history. Does that disqualify him from representing the constituents of the 109th House District? The answer is yes, according to primary challenger Darren Bailey.
State Rep. David Reis
"The first thing I will do is push for a rollback of the 32 percent tax increase my opponent supported," Bailey, a Xenia Republican told the SE Illinois News in previous coverage. "I will also push for a reduction of property taxes. We have the second highest property taxes in the country and we need property tax reform."
Reis fell short of delivering on this promise of fiscal responsibility, Bailey said.
The case for Bailey for being the perceived "favorite" to win in the March 20 statewide general primary election also was solidified after the editorial board for the Chicago Tribune awarded a highly valued endorsement to the relative newcomer.
"Reis voted for an income tax hike with no spending reforms, got cold feet and tried to block it a few days later," the editorial board wrote on March 1. "The GOP caucus lost a lot of spine in the days leading up to those votes. Bailey served on the local school board for more than a decade and dealt with shrinking budgets, at one point supporting a controversial decision to cut back on student transportation costs. It was painful but had to be done. That required spine. Bailey is endorsed."
Bailey was once a supporter of Reis. He even recollects on several occasions that he and family walked side-by-side Reis in his election parades and volunteered for his past campaigns.
Reis, however, still believes that his tenure in the state legislature isn't up quite yet.
"I think I'm a proven conservative voice for our district," Reis said in an interview with the Effingham Daily News in February. "I've probably cast 30,000 votes in my career. I'm a proven go-getter. But just because you win in the primary, doesn't mean you're going to win in the fall. You have to listen to everybody."
Nevertheless this may not be enough as Bailey and other critics of the seven-term lawmaker have taken additional issue with his stance on the state's auditor general scandal.
Auditor General Frank Mautino remains under investigation for illegal campaigning when he was a state lawmaker. Reis, throughout this entire process, has remained quiet on the matter. However, as the SE Illinois News reported previously, Reis spoke in favor of the resolution that nominated Mautino as the state's auditor general in 2015.
"Families are going to have to do with less because career politicians want more of our hard-earned money to spend," Bailey said in a press release. "We should not have to pay the price for the mistakes career politicians have made. We deserve better. Voters in the 109th District can count on me to stand up for the values we all share."
The 109th House District includes parts or all of Jasper, Effingham, Clay, Richland, Lawrence, Wabash, Wayne, Edwards and White counties.
Want to get notified whenever we write about any of these organizations ?
Next time we write about any of these organizations, we'll email you a link to the story. You may edit your settings or unsubscribe at any time.
Sign-up for Alerts
Organizations in this Story
Committee to Elect Darren Bailey • Illinois State Representative David Reis
More News