Righter and House GOP members question Firearms Restraining Order Act
Sen. Dale Righter (R-Mattoon)
Sen. Dale Righter (R-Mattoon) and some state representatives had a slew questions during a debate over a new firearm act.
Before the Senate on May 30, HB 2354, sponsored by Sen. Julie Morrison (D-Deerfield), would create the Firearms Restraining Order Act, which would allow for firearm restraining orders to be placed on a gun holder who poses an immediate and present danger to themselves or others.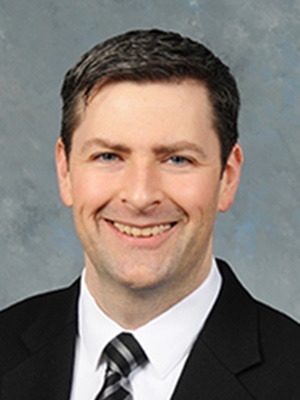 Rep. Peter Breen (R-Lombard)
"This has been somewhat of a controversial issue," Righter said. "The Senate passed a bill earlier this year and this is the House version, which I think is a little bit of a better version in terms."
Debated on May 23 in the House, Reps. Peter Breen (R-Lombard) and Steven Reick (R-Woodstock) both complimented the legislation, with Breen calling the bill, which passed 80-32, model legislation.
"We have done everything possible to protect legitimate Second Amendment interests and to protect the interest of the public," Breen said.
Before praising the bill, Breen asked Rep. Kathleen Willis (D-Addison), who sponsored the bill in the House, if there were any opponents, and she said there were none.
"I am proud to say that the NRA (National Rifle Association) and ISRA (Illinois State Rifle Association) are neutral on this," Willis said.
However, soon after her statement, last-minute NRA opposition was announced on the House floor.
Breen still called the bill balanced and unsurpassed.
"I would contend with good support that... of any firearm restraining act in the country, ours would be the best," Breen said.
Reick said the bill is a chance to urgently keep someone away from their weapon.
"This isn't a gun bill," Reick said. "This is a mental health bill, and I strongly encourage you to consider it in that light."
Rep. Allen Skillicorn (R-East Dundee) thanked Willis for working with the GOP and argued that the bill is still too restrictive, especially regarding disgruntled spouses and those who are depressed.
"You look at surveys and see a majority of adults who could be of FOID card age and might be prescribed anti-depressants," Skillicorn said.
Rep. Jeanne Ives (R-Wheaton) questioned some parts of the bill. Although Ives agreed that a gun shouldn't be in the hands of someone who would harm themselves, she did question the a petitioner's affiliation with a gun owner.
"I have my concerns with the bill, but I wholeheartedly support what you are trying to do," Ives said.
Rep. Tony McCombie (R-Savanna) kept it short, noting that although she agrees with the bill's intent, it is hard to have her Second Amendment rights negotiated. She said if you truly want to stop violence, it would be better focus on people who are behaving irresponsibly with their guns.
"I have a bill, HB 4588, that would increase and enhance penalties to people that are not keeping their guns locked up, in a safe or disarmed," McCombie said.
Righter, however, wanted to know what the process would be for a gun owner who may have had his or her firearms confiscated while under investigation, and Morrison said that the firearms would be returned without issue.
In conclusion, Righter noted that a court can only issue an search warrant to confiscate guns if the person proves to be dangerous.
HB 2354 passed the Senate 43-11 and now moves to Gov. Bruce Rauner for consideration.
Want to get notified whenever we write about
Illinois State Senate
?
Next time we write about Illinois State Senate, we'll email you a link to the story. You may edit your settings or unsubscribe at any time.
Sign-up for Alerts
Organizations in this Story
More News