No positive spin about July tax hikes from Rep. Bailey: 'It's just bad politics for Illinois'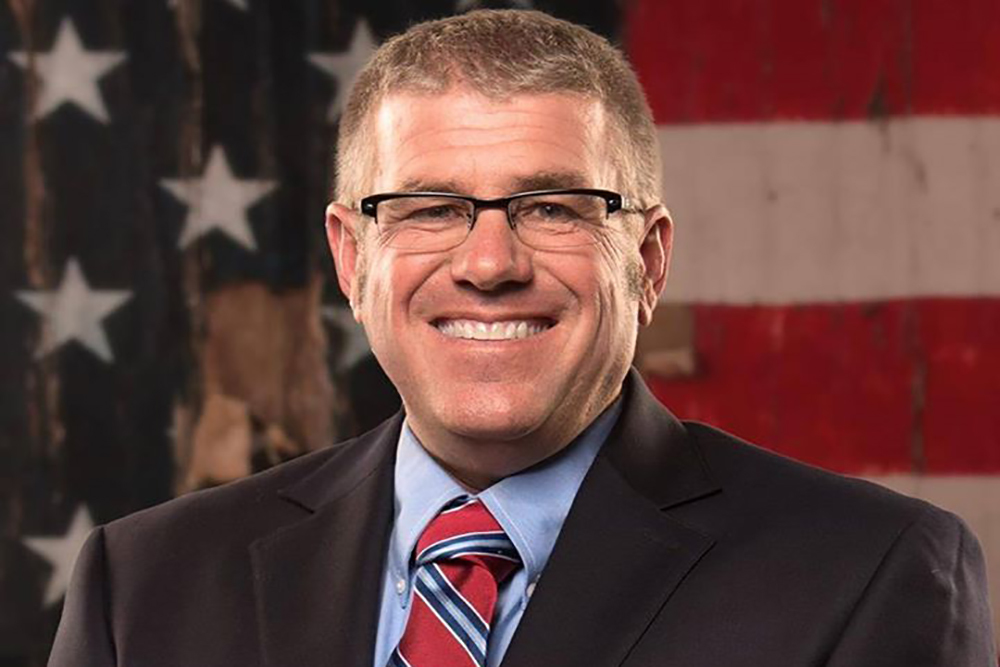 Illinois state Rep. Darren Bailey (R-Xenia)
For the benefit of the whole state, Illinois state Rep. Darren Bailey (R-Xenia) thinks Chicago may have to follow in the footsteps of another Midwestern city that was once fighting for its fiscal life.
"If we can keep Illinois from bailing Chicago out of this pension crisis, Chicago is going to have to meet this crisis some way or another," Bailey told the SE Illinois News. "They're going to have to go into default like Detroit did, and then the whole world knows we really have a problem. If they continue to increase taxes on Chicago taxpayers, like they should do because this is their problem, the people in Chicago are going to finally say this is real and the city's day of reckoning will come once they conclude they've had enough."
Illinois Gov. J.B. Pritzker
With some $2.1 billion in new taxes and added fees taking effect across Illinois on July 1, Bailey said he senses that taxpayers have had enough. Among the new taxes and added fees to take hold are the doubling of the state gas to 38 cents per gallon, a $1-per-pack increase in cigarette taxes and a three-fold increase in the real estate transfer tax for non-Illinois residents.
"I think it's going to hurt Illinois and drive businesses out," Bailey said of the increases. "It's just bad politics for Illinois, and Democrats are going to have to wake up because I just can't imagine after all these moral issues that a lot of moderate Democrats haven't had enough. We can't tax our way to prosperity, and that's what the average Democratic representative is touting."
With the gas tax hike, Illinois is now home to the second-highest overall gas tax burden in the country and the average motorist will be saddled with motor fuel taxes of at least $100 more this year as part of Gov. J.B. Pritzker's overall plan of generating $1.3 billion in added revenue from the new tax. In all, lawmakers ended the spring session by passing legislation that paves the way for $4.7 billion in new taxes and added fees, and there may still be more to come.
"I'm frustrated that even some of my fellow Republican colleagues are putting a positive spin on this," Bailey said. "We've got to start managing what we have and have that be enough."
Want to get notified whenever we write about
Illinois State Representative Darren Bailey
?
Next time we write about Illinois State Representative Darren Bailey, we'll email you a link to the story. You may edit your settings or unsubscribe at any time.
Sign-up for Alerts
Organizations in this Story
Illinois State Representative Darren Bailey
More News