Illinois state House Rep. Darren Bailey (R-Louisville) speaking with a constituent during a CEO program in Jasper county this week | facebook.com/BaileyforIllinois
Illinois state rep. Darren Bailey (R-Xenia) thinks lawmakers who knowingly or unknowingly helped Gov. J.B. Pritzker ram his new $85 billion state budget down the throats of taxpayers should pay a price, especially now that Illinois Policy Institute (IPI) is reporting that the $45 billion set aside to cover Pritzker's Rebuild Illinois capital spending plan is riddled with up to as much as $1.25 billion in 'pork-barrel projects.'
"This project is going to be pretty devastating to the state of Illinois," Bailey told the SE Illinois News. "Anybody that voted for it has to be held accountable. They didn't know everything that was in it, but even with the fact that gas is going up 19 cents was enough to say no."
Bailey said he's not surprised to now see the plot thickening with the news of IPI's budget analysis. Among the projects uncovered thus far that have been granted upwards of $50 million investments are a noise-abatement project at the Chicago Belt Railway Yard in House Speaker Mike Madigan's (D-Chicago) home district and capital plan funding for the Illinois Arts Council, which is chaired by Madigan's wife Shirley.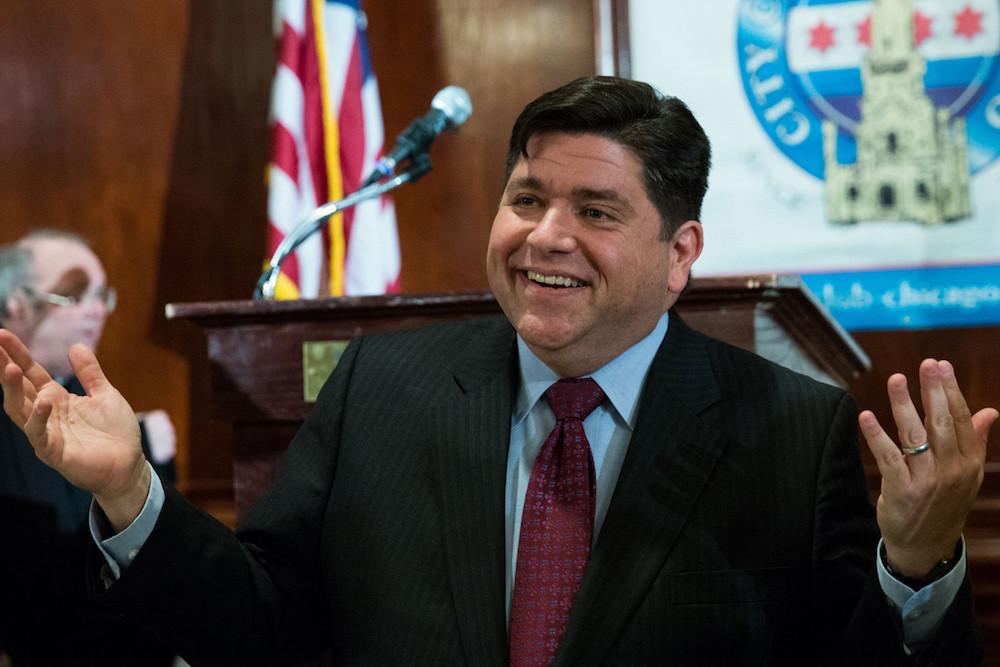 Illinois Gov. J.B. Pritzker
Lawmakers in Springfield are also poised to receive an average of about $3.4 million for projects in their own districts, with the vast majority of the funding earmarked for Democratic-led districts. Much of the spending is coming at the expense of taxpayers, who just saw the state's gas tax double to 38 cents per gallon and certain vehicle registration fees jump by as much as 33 percent as part of the new spending plan.
"This is literally embarrassing for state government," Bailey said. "People will say I don't mind paying a little more for taxes if I know what I'm getting. We were told this 19 cents was going to go toward building infrastructure, roads and bridges. Now, we're finding out it's a completely different story. You see big money going toward pet projects, water parks. These elected officials need to be held accountable."