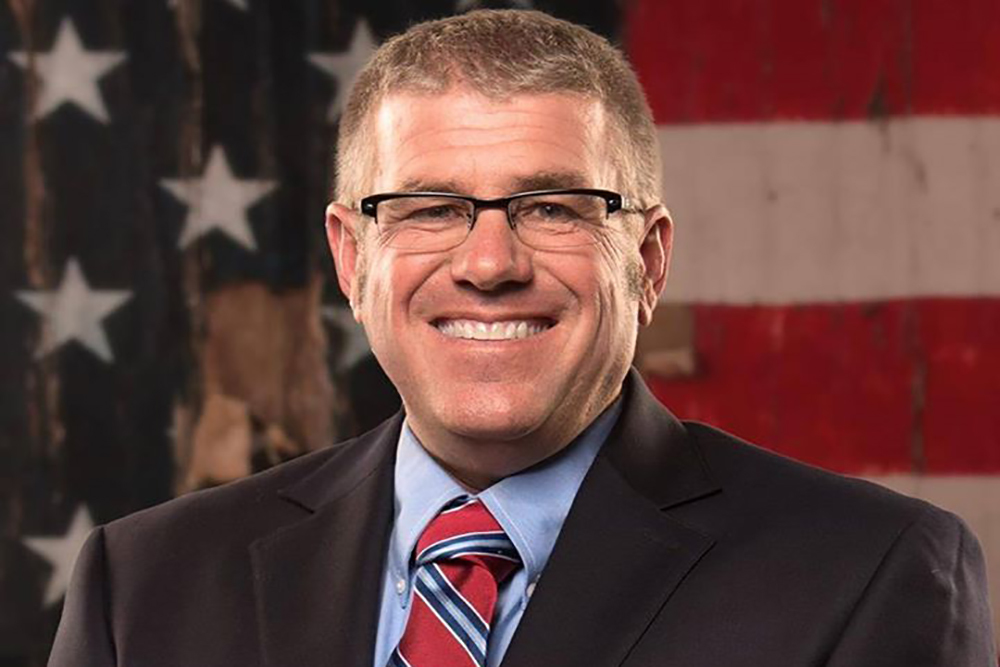 Illinois state Rep. Darren Bailey (R-Xenia)
Illinois state Rep. Darren Bailey (R-Xenia) is convinced that two immigration bills signed into law this week by Gov. J.B. Pritzker are indicative of the Democratic Party's irrational opposition to President Donald Trump and his administration's policies.
"I truly, 100 percent believe that there is an ignorant blindness from the Democratic Party that causes them to try and derail Trump since he is not a professional politician," Bailey told the SE Illinois News. "There is no better way to say it."
Pritzker signed off on doubling to two years the time an individual can serve as guardian to immigrant youths in Illinois of parents detained or deported by federal immigration officials. The governor also inked a bill that offers a pathway to citizenship for undocumented youths by granting courts the power to declare Special Immigrant Juvenile Status for undocumented children who have been abused or neglected.

Illinois Gov. J.B. Pritzker
"How in the world can we do this when we can't even take care of our own children properly?" Bailey asked. "There are children dying under DCFS' watch, and now we're going to start taking care of more children? This is going to allow more immigrants to come into our state illegally. I don't know if this is about buying votes, but Southern Illinois has had it."
The new laws come at a time when the issue of immigration has sparked debate across the state in the wake of a recent incident at O'Hare International Airport. Three girls who were on a flight from Mexico with a relative who was denied entry into the country were held by U.S. Customs and Border Protection for half the day after arriving in Chicago. While the youths were U.S. citizens, their parents are not and the mother told authorities that she was apprehensive about picking up her children out of fear that she too might be detained or deported.
As for the new laws, Bailey said he sees it as just more of the bad policy that has defined Pritzker's early time in Springfield.
"I think Gov. Pritzker is on a one-way ticket to destroy Illinois," Bailey said. "I do not understand why he is so resistant to the Trump administration other than it is part of his idea for destroying Illinois."