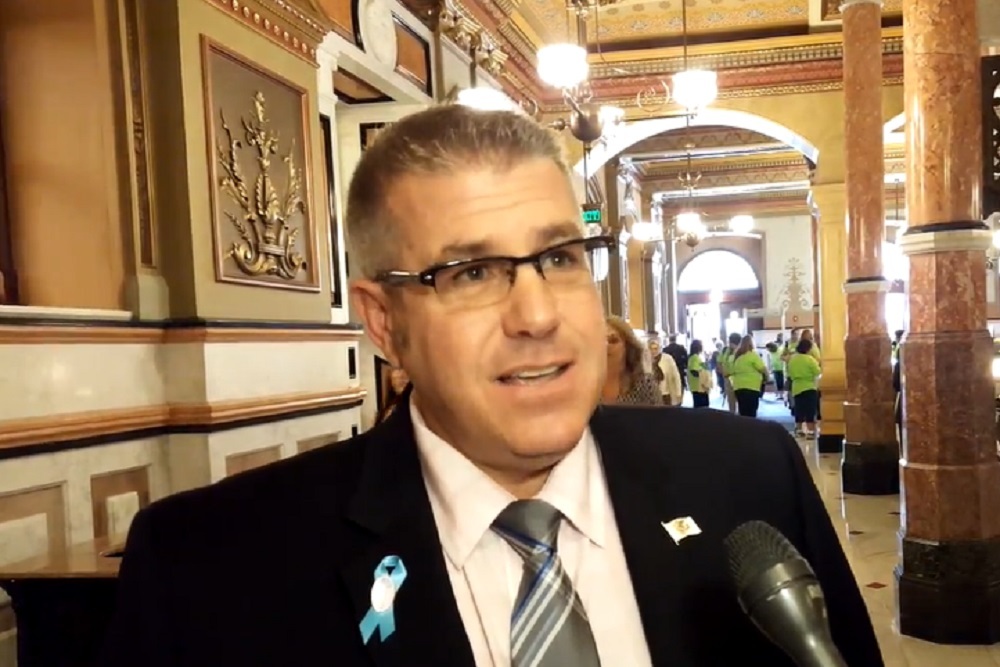 Illinois state Rep. Darren Bailey (R-Xenia) | repbailey.com
Illinois state Rep. Darren Bailey (R-Xenia) views the recent federal corruption indictment of Sen. Thomas Cullerton (D-Villa Park) as just the latest example of the sad state of affairs in Springfield.
"It's classic for all the wrong reasons," Bailey told the SE Illinois News. "We've got to restore integrity to Illinois government. Sen. Cullerton needs to be held accountable. Everybody wants to just settle in and become part of the establishment. We've got to start electing men and women that stand for something, especially the values of the people that elect them."
Cullerton faces at least 39 federal corruption charges for allegedly pocketing as much as $275,000 from union bosses for a job where he was required to do next to nothing. His indictment comes on the heels of former longtime Teamsters boss John Coli Sr. pleading guilty to federal charges and agreeing to cooperate with authorities.

Illinois state Sen. Thomas Cullerton (D-Villa Park)
Elements of the indictment allege that Cullerton conspired with Coli as recently as four years ago in landing the high-salaried post investigators are now zeroing in on.
"The problem is we've got a lot of chameleons," Bailey said. "I tell my voters, 'You're supporting me because you believe in who I am. I'm not going to become anything different from what I campaign on.'"
Through his attorneys, the 49-year-old Cullerton, a distant cousin of Senate President John Cullerton (D-Chicago), has denied all charges. A member of Teamsters Local Union 734 before assuming his state Senate seat in January 2013, Cullerton is the seventh Illinois legislator to be hit with criminal charges over the last seven years.
"The complete culture in Springfield is doing whatever you need to do to fill your pockets and stay in power," Bailey said. "Why would anyone of any character want to run for office in Illinois? You're automatically associated with fraud. It's harder to get people involved in politics because they view it as a sham."
Cullerton's 23rd Senate District includes Addison, Bloomingdale, Bartlett, Carol Stream, Glendale Heights, Hanover Park, Itasca, Roselle, Villa Park, West Chicago, Wayne and Wood Dale