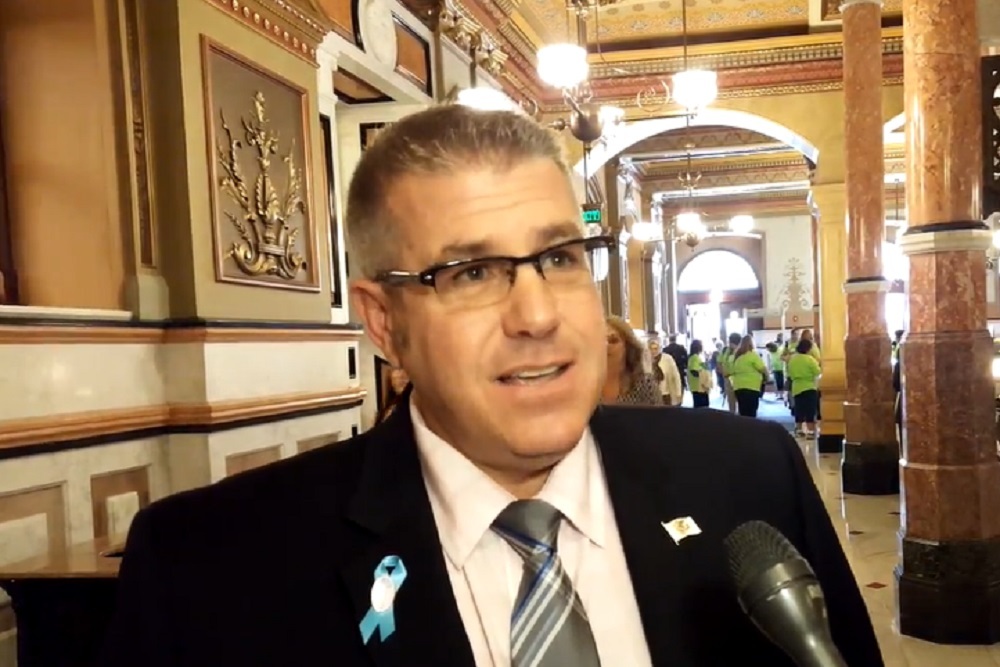 Illinois state House Rep. Darren Bailey (R-Louisville) | repbailey.com
Illinois state Rep. Darren Bailey (R-Xenia) said he shudders to think of what the state of Illinois' future could hold given its mounting pension system crisis.
"The facts are showing us this pension boat is sinking, and we can't get any of the liberal-minded people to pay attention," Bailey told the SE Illinois News."The way Illinois is going, something is going to happen, and it's not going to be good."
To some, that moment may already be here, given the results of a new Illinois Policy Institute (IPI) report that concludes pension payments for retired educators now consume at least 36 percent of all funds allocated to the state for education. Over the last two decades, IPI pegged the increase in spending on teacher pensions at roughly 200 percent, compared to just a 20-percent increase in classroom spending over the same period.
Over the last decade, the cost of educators' pensions more than doubled to over $5 billion in total, or to 20 percent of the state's total spending budget for education, the report found.
"I never witnessed anything as messy as Illinois politics, where you can have the facts in front of you but many people choose to ignore them and blindly hope that everything is going to just be OK," Bailey said. "If no one continues to listen, these current beneficiaries need to be talking to their union because if this whole thing crashes, (it's) not just the people who are retired (who) will be impacted. There could be adjustment in the years to come for all those working now."
Hundreds of schools across the state may soon be forced to cut various programs and even lay off teachers as more and more state dollars are diverted to cover rising pension costs, he said.
Bailey said ]the struggle has made him more determined than ever to hang tough in Springfield and to the things he's vowed to his constituents that he would do.
"It's made me dig in because I realize that the powers that be don't necessarily know what they're doing," he said. "They're just on a power trip and destroying our state as they go along."