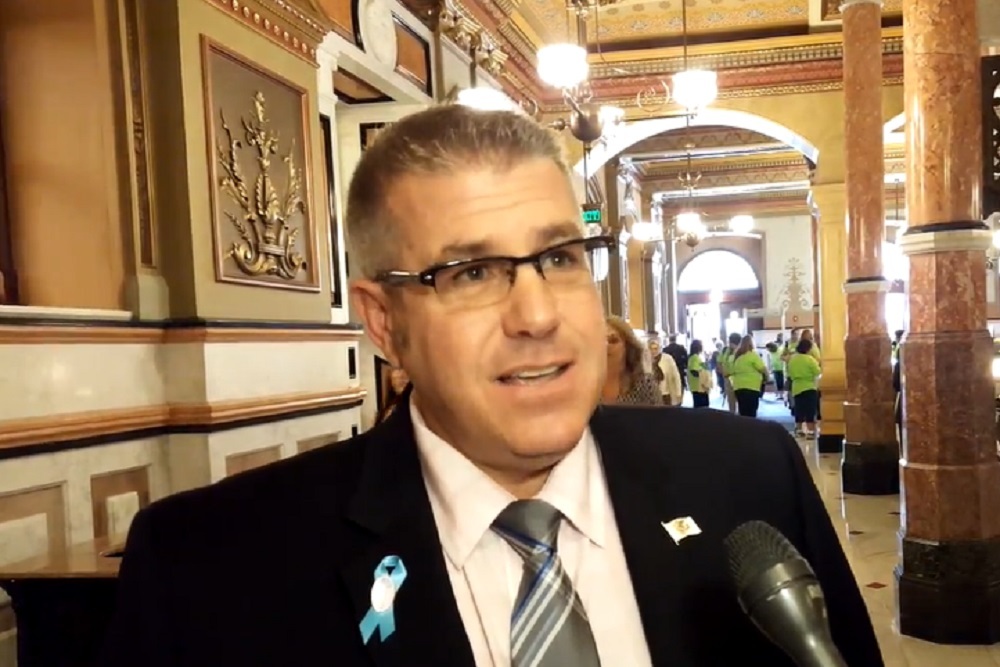 Illinois state House Rep. Darren Bailey (R-Louisville) | repbailey.com
State Rep. Darren Bailey (R-Xenia) argues Illinois now being home to region's greatest number of residents on food stamps proves the state has become a magnet for all the wrong reasons.
"Illinois seems to encourage people not to work," Bailey told the SE Illinois News. "We've made it easier for people to come here and partake of all these programs where we actually incentivize people taking these benefits in lieu of working. I'm going to do a lot of work over these months to see how we can revamp some of these programs. Because if we don't, there might not be enough of us left around in a few years to deal with any of this."
According to Illinois Policy Institute, since the last recession, Illinois has the highest percentage of residents receiving Supplemental Nutrition Assistance (SNAP) program benefits, or food stamps, of any state in the region. At 13.63 percent, it trails only Pennsylvania (13.64) for highest percentage in the 10-most populous states in the country.
Since 2011, the overall number of individuals receiving food stamps in Illinois has increased by 2.3 percent, with the increase coming at the same time that Michigan, Indiana and Wisconsin have all experienced enrollment decreases. As of 2016, Illinois was only one of eight states in the country to forgo federal work requirements as a prerequisite to receiving the benefits.
"Sometimes I think it's all by design," Bailey added. "Many of these politicians I've run into thrive off power and prestige. So if you're given someone something, especially other people's tax money, it's got to be a pretty good feeling for them. For these career politicians, it gets people to keep voting for them and keeps them in power."