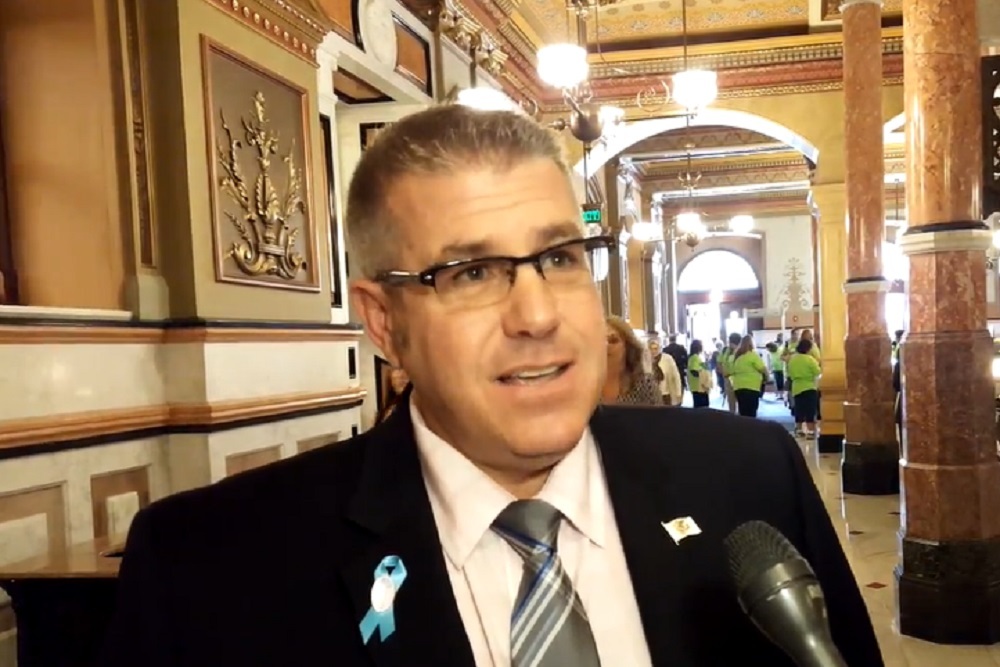 Illinois state Rep. Darren Bailey (R-Louisville) | repbailey.com
Illinois state Rep. Darren Bailey (R-Louisville) argues that the use of red-light cameras to enforce speeding and other driving infractions sends the wrong message to the public.
"They need to go because they're the epitome of a police state," Bailey told the SE Illinois News. "If you gotta have law enforcement from cameras, there's a real problem. Think about it, if you have an officer out there doing the job, he's doing much more than just standing around to write tickets. By sticking a red-light camera someplace, it's our freedoms that are being encroached upon."
A new Illinois Policy Institute (IPI) study reveals that Chicago has more red-light cameras than any other city in the country. Over the last decade, the city has earned almost $720 million from use of the devices, well over twice as much as New York City has in 25 years of using the cameras.

Illinois state Sen. Martin Sandoval (D-Chicago)
Chicago has 309 red-light cameras spread out across the city, compared to an average of just under 69 in New York, Philadelphia and Phoenix, the three cities with the next highest amount of cameras.
"All that money with no accountability for it just breeds a culture of corruption," Bailey said. "With this system, you've got the ability to choose who and what company you're going to work with and no one knows nothing about that process."
Currently, longtime state Sen. Martin Sandoval (D-Chicago) is under federal investigation over his dealings with SafeSpeed LLC, one of the city's largest red-light camera operators. Sandoval, who up until recently served as chairman of the Senate Transportation Committee, recently saw both his home and offices raided by federal agents.
Bailey said he's not surprised to see the scandal unfolding.
"It seems there's very little oversight," he said.
In the wake of all the controversy, legislators in Springfield have recently filed two bills seeking to ban the use of the devices across the state.