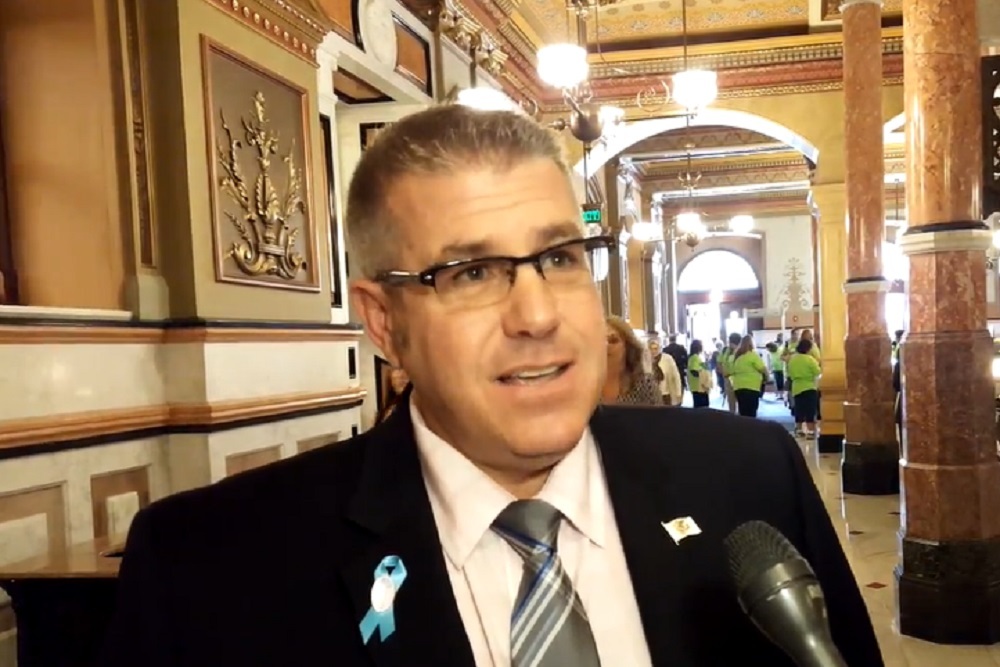 Illinois state Rep. Darren Bailey (R-Xenia) | repbailey.com
A downstate lawmaker is demanding answers in the wake of a brewing controversy in which the Illinois Board of Elections has revealed that hundreds of non-citizens were mistakenly registered to vote through a program run by the Secretary of State's office.
"I want to see accountability because this is a major infringement," Illinois state Rep. Darren Bailey (R-Xenia) told the SE Illinois News. "I think it's a slap in the face to all service members that have fought for the rights of this country and those who have made the ultimate sacrifice. The right to vote is a sacred right and through their actions the state of Illinois has essentially thumbed its nose at that."
Several media outlets have reported that nearly 600 non-citizens were wrongly deemed eligible to vote through the Automatic Voter Registration (AVR) program overseen by the Secretary of State's office, which automatically registers applicants for Illinois driver's licenses and state ID cards. Of the group, authorities confirm that at least 19 non-citizens are known to have actually cast votes in 2018.
"Something about this just doesn't strike me as being on the up and up," Bailey said. "Maybe it's because we had every Democratic lawmaker in the state demanding that everyone be sent a ballot. I like [Secretary of State] Jesse White, but this kind of problem demands accountability. The right to vote is what our country stands on and those who did so illegally should be facing deportation."
Bailey says he also worries that the situation cheapens the act of voting and that could result in an even more apathetic attitude.
"It seems like every time Illinois lawmakers set out to create these laws that supersede federal standards for the benefit of themselves we find ourselves in a situation like this," he said.