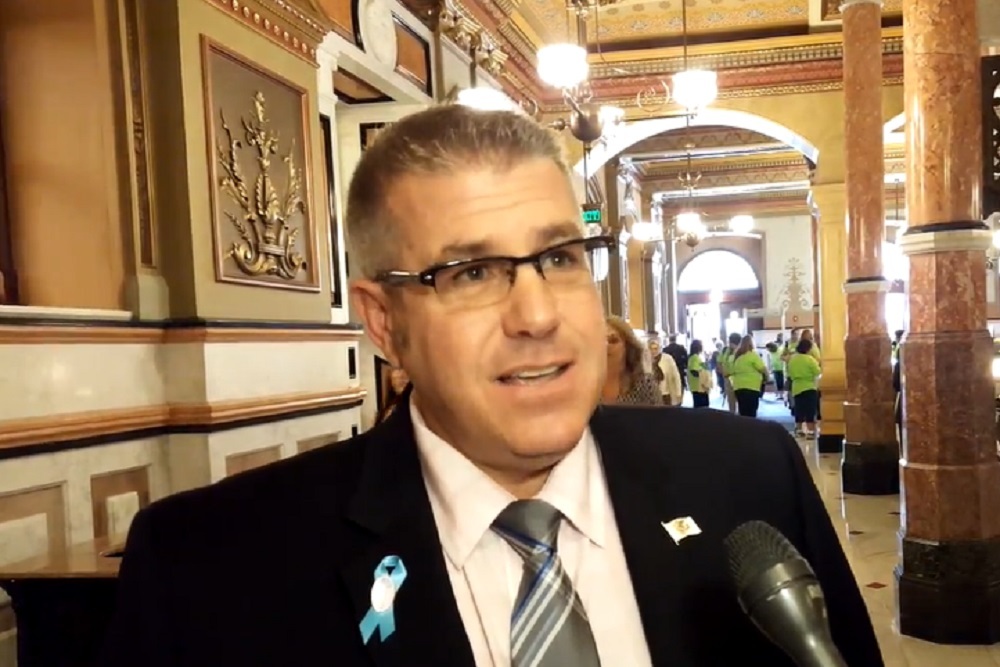 Illinois state Rep. Darren Bailey (R-Xenia) | repbailey.com
State House Rep. Darren Bailey (R-Xenia) believes that Gov. J.B. Pritzker's State of the State address last week in Springfield captured the essence of Illinois' deterioration.
"There were about 80 paragraphs in his speech, with about four of them being about ethics reforms and nothing about property taxes," Bailey told the SE Illinois News. "That's so today's Illinois, all the time being spent talking about things that don't matter and not enough about how the state is being destroyed."
Bailey says he hardly recognized the state Pritzker spent much of his speech describing.
"To listen to him, if you didn't know any better, you would have thought Illinois has its act together," Bailey said. "It's really frustrating to have to sit there and have him tell you what he wants to do when none of it is based on facts."
Bailey says a truer reflection of how things are progressing under Pritzker is shown in a new report by the Illinois Department of Employment Security in conjunction with the Bureau of Labor Statistics that found that Illinois' job creation lagged far behind the national average in 2019. The Illinois Policy Institute notes that last year marked the state's slowest job growth in the first year of any governor's elected term since the start of Rod Blagojevich's second term in 2007.
And then there is the issue of corruption in Springfield, which Bailey would have preferred to see the speech focus on perhaps more than any other topic.
"We need reforms with a capital 'R,'" he said. "And in order to deal with the issue, we first need to acknowledge that it's a problem. Democrats aren't willing to do that and, for me right now, the idea of what's behind that deception is one of the scariest things about them."