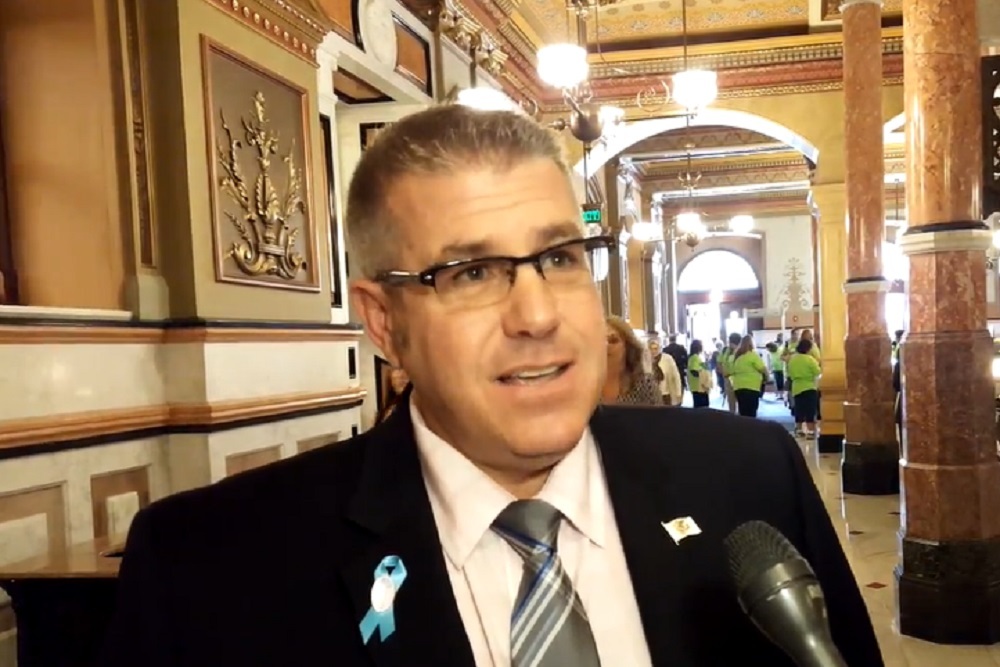 Illinois state House Rep. Darren Bailey (R-Louisville) | repbailey.com
Illinois state Rep. Darren Bailey, R-Xenia, wants to see voters truly take a stand for themselves in Springfield.
"Conservative ideas are out there and the more you talk to people, the more you find they are in tune with them," Bailey told the SE Illinois News. "Now, we've got to put words to action and start showing up to be heard when it counts, like on Election Day."
Anything short of that and Bailey fears more of the same aimless governance will continue to define state government.
"With the way Springfield is right now, we're on a dangerous path and the only thing that gives me hope is that people are becoming more engaged," he said. "I'm hoping all the frustration will lead to action on issues like property taxes and spending because right now people are being driven out of Illinois."
A new WalletHub report finds the state now trails only New Jersey for the highest property taxes in the country. As an example, researchers highlight how the same $205,000 home in Illinois ($4,700) is taxed at a rate almost three times greater than in nearby Kentucky or Indiana ($1,760).
"In my three years in Springfield, things have only gotten worse," Bailey added. "More people than ever are moving out, but the other side will still tell you that it costs more to live in other places when you add everything up. They're totally in denial about where we are."
Bailey said that much was evident based on how things played out with the 88-member Property Relief Task Force that Gov. J.B. Pritzker convened over the summer to tackle the issue.
Ultimately, the panel dissolved without reaching any consensus or even issuing a report when Republican members refused to sign off on a draft accounting amid complaints none of their recommendations or suggestions were seriously considered by the Democrat-controlled panel.
"There's just no commitment to doing the right thing for the sake of the people," said Bailey, adding that the progressive tax proposal now being backed by Pritzker as just a tax on the rich is another example of that.
"It'll only make matters worse," he said. "Basically, it's just a license to steal from the middle-class and will be a disaster for all of Illinois. Everything about it is rooted in deception. The rich are only going to move out and those that are still here know how to manipulate their taxes to avoid it. That'll leave it all on the middle-class."