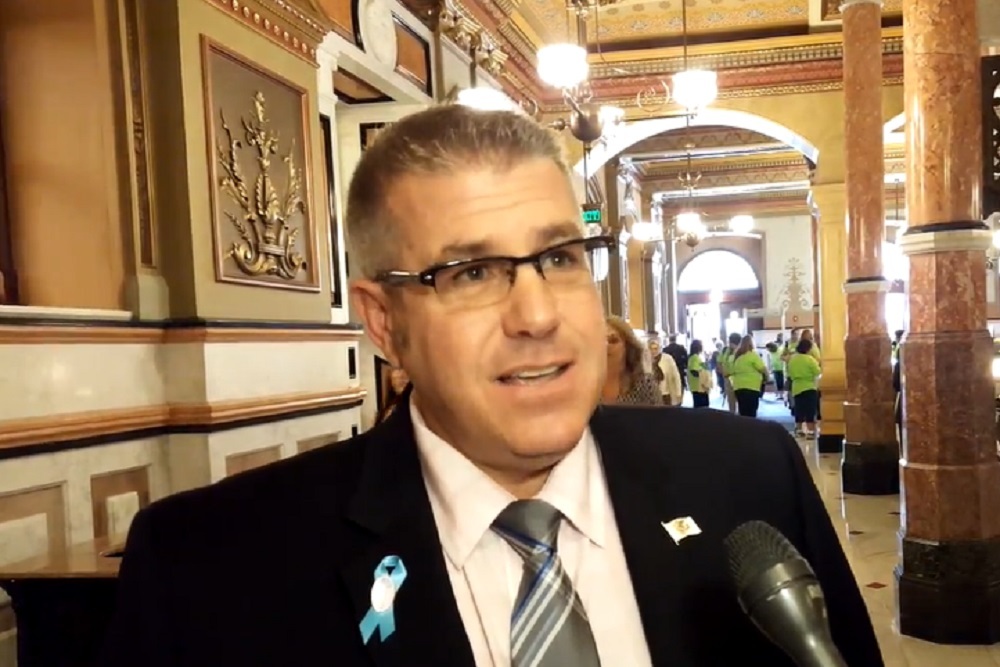 Illinois state House Rep. Darren Bailey (R-Louisville) | repbailey.com
Illinois state Rep. Darren Bailey (R-Xenia) sees Springfield lawmakers' languishing inaction on the state's growing pension crisis as an accident waiting to happen.
"This is scary," Bailey told the SE Illinois News. "It's like driving without your windshield wipers running. No one wants to take this stuff seriously. The Republicans as a whole are going to have to step up and show some leadership. Right now, we're letting [House Speaker] Mike Madigan lead the entire state and it does not have to be this way."
A new Tax Foundation report states that Illinois now ranks third worst in the country in funded ratio of public pensions. At No. 48, the state is funding pubic pensions at just 38 percent, ahead of only New Jersey and Kentucky.

Illinois House Speaker Mike Madigan (D-Chicago)
The percentages were calculated by comparing the market value of the pension fund's assets to its accrued pension liabilities, with analysis based on data released by the Pew Charitable Trusts.
"We're headed to pretty desperate times," Bailey said. "No one knows what life is going to be like if the system crashes and if we're rated at a point where no one will invest."
Bailey said there's not much chance of a change if things remain as they are in Springfield.
"The biggest problem I see is if the Democrats continue to ignore there is a problem," he said. "I'd like to see the Republican Party unify and be more bold with these facts. But right now, that's not happening because many of them seem to want to work with Mike Madigan."
Serving in the 109th District, Bailey recently announced his plans to seek the 55th District Senate seat soon to be left vacant by the retirement of Sen. Dale Righter (R-Mattoon).
"I believe it makes this the right move because we've been shaking things up in Springfield and Chicago, and there is a ton of energy here in the 109th," Bailey previously told SE Illinois News. "I believe in the Senate we double the influence because of the territory."