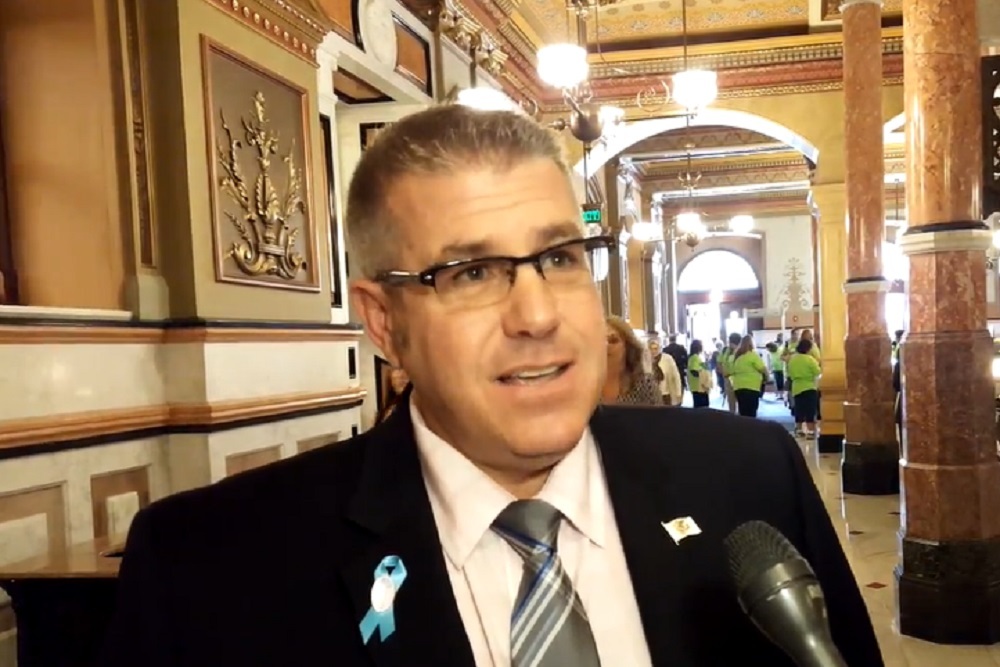 Illinois state House Rep. Darren Bailey (R-Louisville) | repbailey.com
Freshmen state Rep. Darren Bailey, R-Xenia, joined the growing parade of leaders in Springfield now calling for the resignation of state Sen. Martin Sandoval, D- Chicago, in the wake of one of his supporters engaging in a mock assassination of President Donald Trump during a recent fundraiser.
"This is the kind of thing that one should have to resign their post over," Bailey told the SE Illinois News. "What happened is disgraceful and shameful, and it's no way to treat the office of the presidency no matter who the president is."
Several media outlets have reported that during the MAS Havana Nights Golf Clasico fundraiser for Sandoval at Klein Creek Gold Club on Aug. 16 in Winfield, an unidentified man posed with a fake rifle pointed at a person in a costume of Trump wearing traditional Mexican clothing. The photos were later posted to social media.
"Sandoval claimed he didn't know anything about what happened, but on his Facebook page before any of this happened there were pictures of masks. He tried to make it sound like someone just showed up, but it's obvious that he approved," Bailey sad. "It's just typical Chicago politics where now they're trying to sweep everything under the rug. This would have been a big deal if it was the other way around and it was a Republican doing something like this to a Democrat."
Bailey added he has a history of being strongly at odds with Sandoval over the way he does politics.
"He's the same guy that suggested my 109th District be bypassed altogether when it comes to the money generated from the new gas tax just because I spoke out against the bill. Politics like this are destroying our state," he said.
Sandoval publicly issued an apology about two days after the photos were posted.