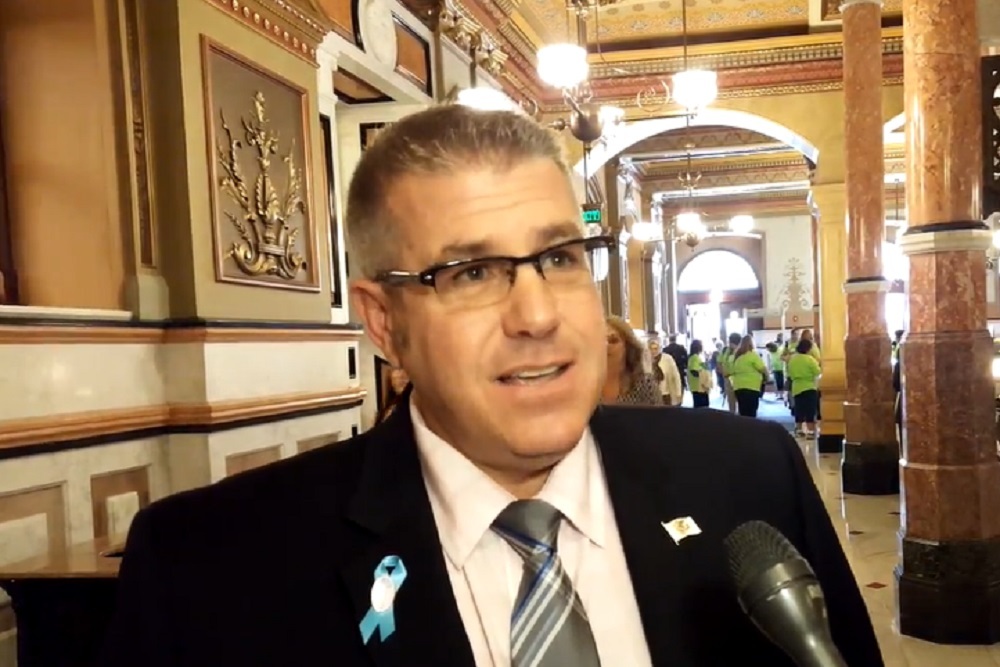 Illinois state Rep. Darren Bailey (R-Xenia) | repbailey.com
Freshmen state Rep. Darren Bailey (R-Xenia) finds his time in Springfield becoming increasingly frustrating.
"After recently being up there again, I'm perplexed with how things seem to always play out," Bailey told the SE Illinois News. "You hear Democrats talk about wanting bipartisan government, but then they just steamroll everything and it becomes about what they want and not the will of the people."
Bailey points as an example to Gov. J.B. Pritzker's unwillingness to demand that Democratic House Speaker Mike Madigan (D-Chicago) step down as chairman of the party after being named in connection with an ongoing federal corruption probe.
"I think Illinois needs a house-cleaning because corruption is running rampant in Springfield," Bailey said. "I think politicians sit there so long that this drive for power and greed just seems to take over. Over time, they seem to decide that they're bigger and more important than the system."
Several media outlets have reported that Madigan, who has been in power for nearly four decades, is named in a subpoena sent to the City Club of Chicago where offices were recently raided by federal agents. Investigators sought information related to allegations that ComEd hired all levels of politically connected employees and consultants in jobs where they were required to do very little in exchange for favorable government actions, including electricity rate increases.
While Pritzker has vowed not to "tolerate corruption or deception," Bailey argues that voters have to incite change.
"From day one, I've preached about better days and how we have to work for them," Bailey said. "I'm asking all the people in my district to get involved and be prepared for some rough times. Republicans are going to have to rebuild Illinois to get it back on track. There has always been the assumption that there was this level of corruption, now with this probe we're seeing it being proven."