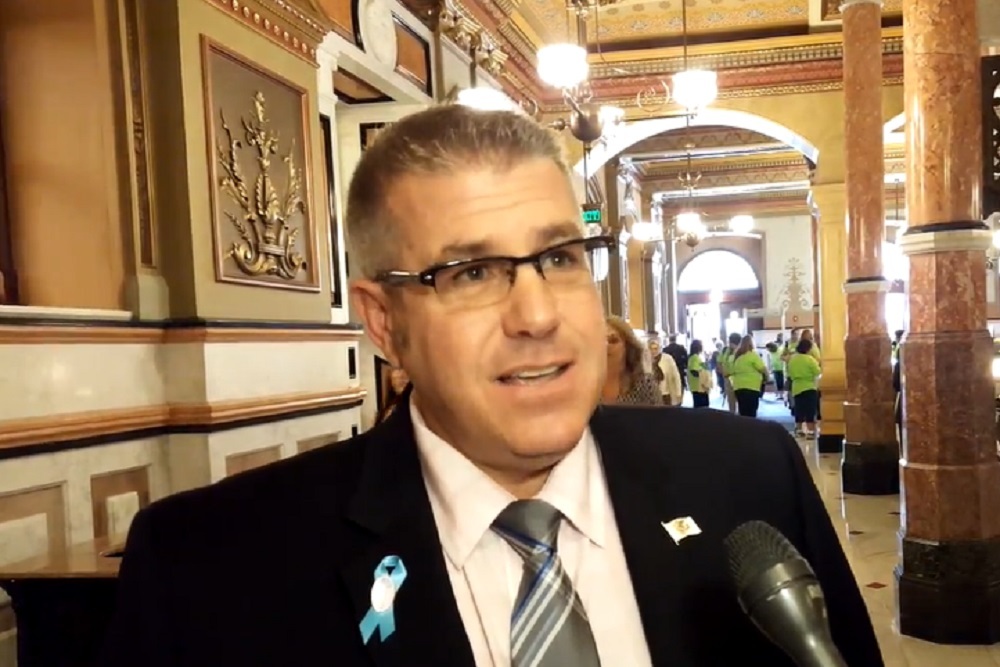 Illinois state Rep. Darren Bailey (R-Xenia) | repbailey.com
Illinois state Rep. Darren Bailey (R-Xenia) wants to see a new voter in Illinois.
"Voters are going to have to become more political if they want to see the change they talk about and that this state needs," Bailey told the SE Illinois News. "There's really no other way to put it."
In Bailey's mind, that means being far more selective and confident that a candidate's values and vision aligns with their own.

Illinois state Senate President John Cullerton (D-Chicago)
A new Harvard University Center for Ethics survey recently concluded that Illinois now rates as the second most corrupt state in the nation, and Chicago ranks as the country's most corrupt city. All of that negativity comes at a cost that goes far beyond just reputation, as Illinois Policy Institute estimates that since the turn of the century almost $10 billion in economic activity has been lost because of the dysfunction in state government.
In the last 10 months alone, taxpayers have had to endure the spectacle of seeing a veteran state representative arrested on federal bribery charges, the home and offices of a longtime state senator raided in connection with an ongoing kickback scheme, and at least three political insiders with connections to longtime House Speaker Mike Madigan (D-Chicago) being investigated by federal agents.
"Republicans just called for a vote to have the session extended for the sole purpose of passing ethics reform," Bailey said. "Instead, Democrats were in favor of yet another task force that will not give its findings until after the next primary."
Given all the layers of corruption, Bailey said he fears that things may get worse before they have any chance of getting better.
"We're just hearing about how Senate President John Cullerton (D-Chicago) is now walking away," Bailey said. "Time will tell, but we can only assume what that's about. Before it's all said and done, I think we're going to see more people implicated in all these growing investigations."