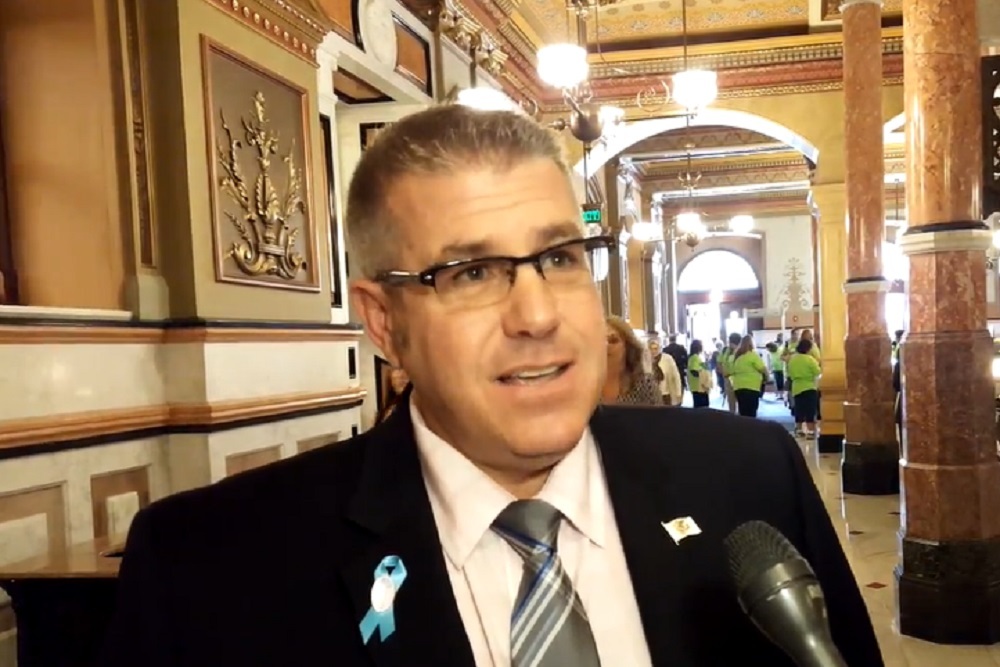 Illinois state Rep. Darren Bailey (R-Xenia) | repbailey.com
Illinois House Rep. Darren Bailey (R-Xenia) contends that retiring state Sen. Martin Sandoval (D-Chicago) is just one example of the state being "morally destitute."
"I think if he had any integrity, he would step down today," Bailey told the SE Illinois News of Sandoval, who is walking away amid a storm of controversy after recently resigning his post as chairman of the Senate Transportation Committee following accusations of orchestrating a shakedown scheme. "If found guilty, I think he should be stripped of all his pension and everything else accordingly. I think [House Speaker Mike] Madigan (D-Chicago) should also have to go because it's his pay-to-play system we're talking about here."
Bailey says it was no coincidence that Sandoval's resignation announcement came on the same day the Chicago Sun-Time reported that the longtime lawmaker may have used his influence to land at least two of his relatives jobs at the Chicago Transit Authority while he was overseeing the transportation committee. Sandoval has also taken credit for steering Gov. J.B. Pritzker's $45 billion capital tax plan through the legislature, which the Illinois Policy Institute has since reported includes at least $1.4 billion in waste and pork-barrel spending.

Illinois state Sen. Martin Sandoval (D-Chicago)
"It's time for the establishment to be gone from Springfield," Bailey said. "It's the reason Illinois right now is the most bankrupt and morally destitute state there is."
According to the Sun-Times, it was in 2018 that the CTA hired Sandoval's daughter as a $13-an-hour intern and put his daughter-in-law in a $56,593 position in the agency's Government and Community Relations department. Prior to that, Martin Sandoval Jr. worked in government relations for Pace, another state transit agency.
Another Sandoval daughter is reported to be employed at ComEd, the electric utility company that was recently subpoenaed as part of the ongoing federal investigation targeting Sandoval.
"All the layers never end," Bailey said. "What we really need is a whole new Springfield to have a chance to root out all the corruption."